Home Depot CEO Touts U.S., Digital Growth Opportunities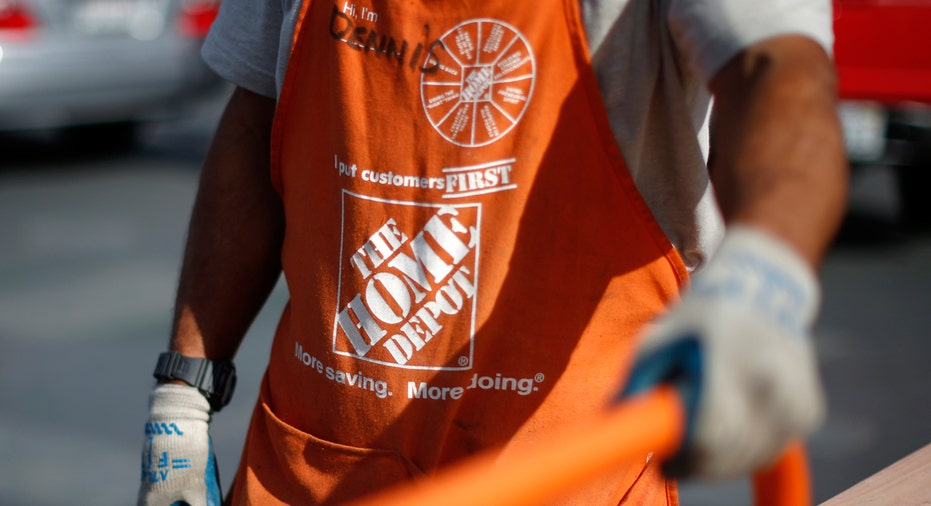 The Home Depot (NYSE:HD) will not pursue international expansion or new acquisitions as part of its efforts to reach $101 billion in sales by 2018, Chief Executive Craig Menear said Tuesday at the company's 2015 Investor and Analyst Conference. Instead, Home Depot will focus its efforts on North America and a renewed emphasis on the online marketplace.
Menear says Home Depot is the top home improvement retailer in Canada and Mexico, in addition to the $80 billion it has generated in U.S. sales. The retailer estimates it has a 15% market share of a $550 billion U.S.-based home improvement industry.
"We believe we have a greater opportunity to grow sales in North America," Menear said.
Aside from the $101 billion sales target, the retailer targeted a compounded annual sales growth rate of 4.7%, an operating margin of about 14.5% and a return on invested capital of about 35% by fiscal year 2018. In addition, Home Depot reaffirmed guidance for its 2015 fiscal year, with sales projected to increase by 5.7% and earnings per share set to increase 14% to $5.36.
Rather than adding new stores or expanding overseas, Home Depot will focus on the development of streamlined digital sales platforms, as well as improved customer and employee experience at both online and brick-and-mortar stores. Interconnected retail platforms are a "significant growth vehicle" for Home Depot, with digital sales expected to grow by about $1 billion in 2015, Menear said.
"We have to continue to connect our stores to our website and our website to our stores," Menear said, adding Home Depot would make "significant investments" to improve its digital services.
At present, online sales account for about 5% of Home Depot's total sales, according to Kevin Hoffman, president of the company's online business. Home Depot's digital platforms will receive about 1.5 billion visits in 2015.
Home Depot executives also touted the company's commitment to targeting professional contractors working in the maintenance, repair and operations (MRO) marketplace. Professionals now account for about 40% of Home Depot's sales, said Marc Powers, Home Depot's executive vice president of U.S. stores.
The retailer plans to roll out freight-handling and itemized delivery processes to remove "friction" from the customer experience and help employees process shipments. Powers said a retooled scheduling system will improve employee work-life balance. The new initiatives are to be implemented by 2016.
Home Depot shares have advanced more than 27% this year and are the second top performer in the Dow Jones Industrial Average.