Home Depot 3Q Profit Tops Street on Comp Sales, Ups Div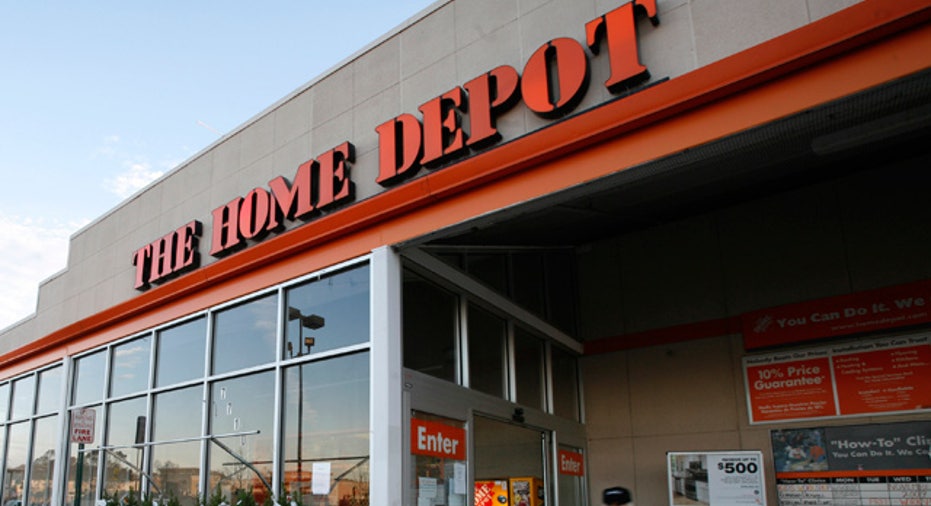 Capitalizing on bad weather that stormed through the Northeast last summer, Home Depot (NYSE:HD) revealed on Tuesday a stronger-than-expected increase in third-quarter profit.
The world's largest home improvement retailer posted net earnings of $934 million, or 60 cents a share, compared with $834 million, or 51 cents a share, in the same quarter last year.
The results for the three months ended Oct. 30 were ahead of average analyst estimates polled by Thomson Reuters of 58 cents.
Revenue for the Atlanta-based company was $17.3 billion, up 4.4% from $16.6 billion a year ago, beating the Street's view of $17.12 billion. Sales were up 4.2% at comparable stores, or those open longer than a year.
"Our third quarter was driven by strength in our core categories and storm-related sales as well as strong operating performance," said Home Depot CEO Frank Blake.
Reflecting the company's optimism, Home Depot raised its quarterly dividend 16% to 29 cents a share, payable on Dec. 15 to shareholders of record on Dec. 1. The period marks the   company's 99th consecutive quarterly dividend.
The company confirmed that it expects fiscal sales to be up 2.5% from 2010. It sees earnings up 18% year-over-year to $2.38 a share, ahead of Wall Street's view of $2.35.