Holiday Offers From Credit Card Companie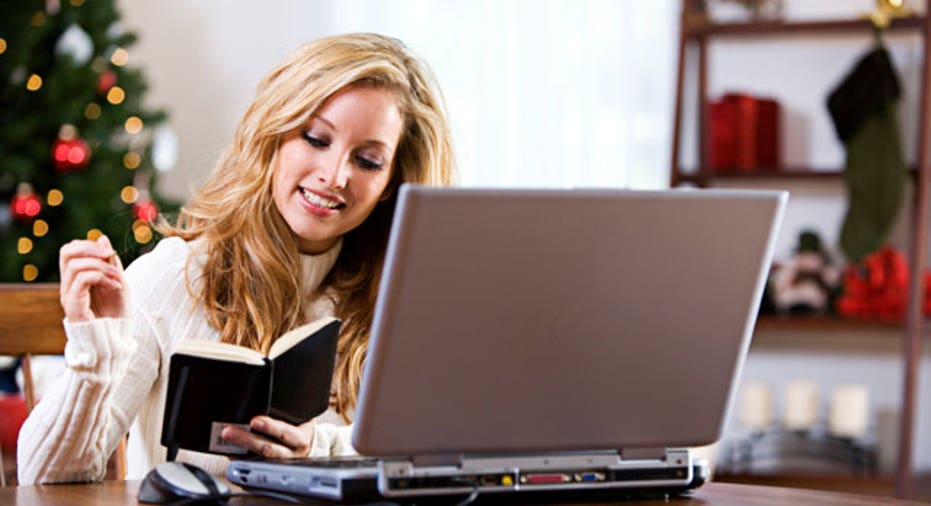 It's that time of year when credit card issuers pull out all the stops to court holiday shoppers.
This year's holiday credit card promotions center on rewards, including 5% cash-back rewards on select purchases, additional rewards for new card customers and special rewards promotions for card customers shopping online.
"There is some kind of reward out there for everybody," says Ken Paterson, director of the Credit Advisory Service at Mercator Advisory Group. "It's a matter of selecting one that's of most value to you as an individual."
To help you navigate the flurry of credit card deals, here's a roundup of promotions major card issuers are offering for the 2011 holiday shopping season.
American Express is Big on Small Business
For American Express cardholders, the credit card deals are online -- or at least start there.
Its Cyber Week promotion: 50 different offers will be available at a 20% discount from partners such as Banana Republic, Sony, Tumi and Cuisinart from Nov. 21 to Nov. 30 through the Membership Rewards website.
On Nov. 26, American Express will reward customers who shop at small businesses with their American Express cards. Card members will receive a $25 statement credit when they spend $25 or more at a qualifying small business. Cardholders can register their cards for this promotion through the Small Business Saturday Facebook page in early November, says American Express spokeswoman Melanie Backs.
Bank of America Has a Few Cards up its Sleeve
Consumers will have to hold specific credit cards from Bank of America to cash in on its credit card deals for the holidays.
With the BankAmericard Cash Rewards card, customers earn 2% cash back on groceries and 3% cash back on gas station purchases up to $1,500 per quarter. They earn 1% cash back on all other purchases made with the card. New customers qualify for $50 in bonus cash back when they spend $100 within 60 days of opening the account.
With the Upromise World MasterCard credit card from Bank of America, consumers can earn 11% cash back for college when doing their holiday shopping online through Upromise.com through Dec. 31.
That 11% cash-back holiday promotion is in addition to cash-back offers of 10% or more available online from Upromise retail partners such as Best Buy, Target, Gap, Nordstrom and Apple, according to a press release from Sallie Mae for Upromise.
Spokeswoman Betty Riess says Bank of America is offering select cardholders an opportunity to earn bonus points or cash back on purchases made at toy stores, department stores, electronics stores, sporting goods stores and book stores through Dec. 31.
Capital One Perks up Your Black Friday
Like some of its competitors, Capital One is offering credit card deals for Cyber Week.
From Black Friday through Cyber Monday, or Nov. 25 through Nov. 28, Capital One rewards customers can earn additional rewards when they do their holiday shopping through Perk Central, Capital One's online shopping portal for rewards cardholders.
About 40 merchants will be participating in the online promotion, including Macy's, Barnes and Noble, Microsoft, J. Crew and Lands' End. Many merchants will be doubling their existing rewards offers with bonus earnings as high as 150%, says Sukhi Sahni, a spokeswoman for Capital One.
After the Black Friday weekend promotion ends, Capital One customers will be able to earn up to 15 bonus rewards per dollar spent with select retailers through Perk Central during the holiday shopping season, Sahni says.
Chase Online Deals for Ultimate Rewards
Through the end of the year, consumers who have a Chase Freedom, Chase Sapphire or Ink from Chase card can take advantage of several credit card deals, including merchandise auctions, redemption discounts and bonus points for shopping online at select retailers through Chase's Ultimate Rewards program.
Every weekday from Nov. 1 through Nov. 25, Chase card customers can use rewards points to bid on select holiday gifts, such as a PlayStation 3 or the Samsung Galaxy Tab. Bidding begins at one point.
On Cyber Monday, Nov. 28, 2011, Chase card members who use their reward points to do their holiday shopping will save 25% on select merchandise redeemed on the Ultimate Rewards website.
From Nov. 15 to Dec. 16, Chase card customers with Ultimate Rewards who shop online through the Ultimate Rewards Mall will earn up to 10 extra rewards points for every dollar spent at select merchants.
Through Jan. 4, Chase Freedom card customers will receive 10% to 20% off select gift cards redeemed through Ultimate Rewards.
Chase Freedom card customers may also earn 5% cash back on up to $1,500 in purchases spent on dining, department stores, movies and charities through Dec. 31. Customers can enroll in this promotion through the Chase website.
Citibank Goes to Town on Savings
Citi card customers can earn extra cash-back rewards by shopping for gifts online through the Citi Bonus Cash Center, which features more than 400 stores and specialty retailers. Customers earn an average of 5% cash back when shopping through Citi Bonus Cash Center, according to the Citibank website.
Consumers who specifically have a Citi Dividend card might want to enroll their card for this quarter's bonus rewards offer. They can earn 5% cash back on department, clothing, electronic and toy store purchases through Dec. 31 and 1% cash back on all other purchases made with the card.
Discover Rewards With Retail Rebates
Credit card deals from Discover come in the form of higher rebates for holiday shoppers.
Discover card customers who do their holiday shopping at Amazon.com will receive 2% cash back on up to $250 in purchases each billing period through 2011. Card customers that link their Discover card to their Amazon.com account can pay for purchases using their Discover cash-back rewards.
"One dollar of cash-back bonus is $1 to spend at Amazon.com," says Dana Traci, vice president of rewards and product manager at Discover. "There's no minimum and there's no maximum."
Through the end of the year, Discover is offering a 5% cash-back bonus on up to $300 in purchases at restaurants, department stores and clothing stores on the Discover More card. Customers can enroll for this promotion through the Discover website.
Additional cash-back rewards are available to Discover card customers who shop online through ShopDiscover, an online shopping mall with more than 200 retailers. Throughout the year, Discover customers earn a 5% to 20% cash-back bonus on purchases made through ShopDiscover. Starting Nov. 13, more than 70 retailers will increase the cash-back bonus amount they offer by 5%. Partners such as Best Buy, Target and Barnes and Noble will be offering 10% cash back for a limited time.