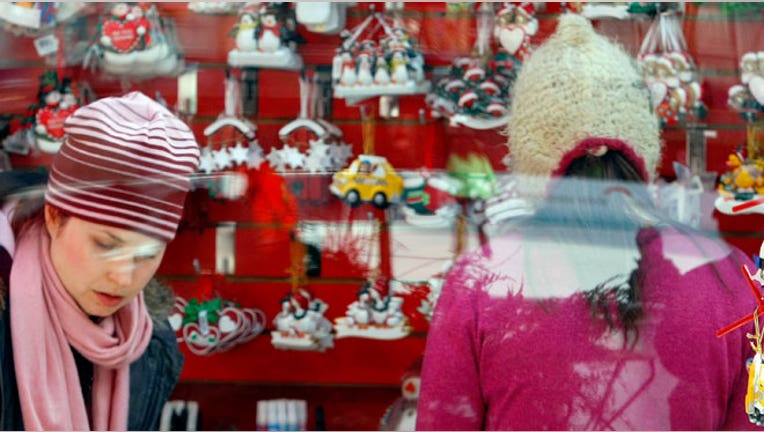 Holiday hiring in 2012 reached its highest level in six years despite year-end uncertainty related to the fiscal cliff, according to Challenger, Gray & Christmas.
Numbers from the U.S. Bureau of Labor Statistics indicate that retailers hired a net 728,300 jobs between Oct. 1 and Dec. 31, an increase of 68,100 jobs, or 10.3%, over 2011. It was the strongest holiday season for retail hiring since 2006, when seasonal employment in the sector was 746,900.
"The fact that holiday hiring in the retail sector reached pre-recession levels is remarkable for a few reasons," John A. Challenger, chief executive of Challenger, Gray & Christmas, said in a statement. "More people are working, but many are still under-employed and, as a result, wages have remained stubbornly low. So, spending power this year was not necessarily greater than a year ago. Additionally, more people are shopping online, where increased holiday demand is more easily met without adding a lot of seasonal workers. Yet, despite these factors, brick-and-mortar retailers moved forward with increased hiring."
Most of the holiday hires occurred in November, when 490,400 people were hired. December hires for 2012 fell sharply, with 88,300 people hired compared to 147,600 workers in December 2011.
"An early Thanksgiving, which meant earlier Black Friday sales, may have contributed to an earlier hiring surge," Challenger added. "Additionally, a growing number of retailers opened their doors on Thanksgiving Thursday, which may have also boosted the need for extra hiring in order to ensure that enough workers were available to staff these holiday hours."
Meanwhile, according to Retail Metrics, retail sales excluding drug stores increased 4.8% in December. The International Council of Shopping Centers estimates that its members will report an increase of 4%. Online sales were up 14% for the entire holiday season, according to comScore.
Challenger, Gray & Christmas noted that after retailers hired 660,200 seasonal workers over the final three months of 2011, sector employment fell by 789,400 in January and February 2012.