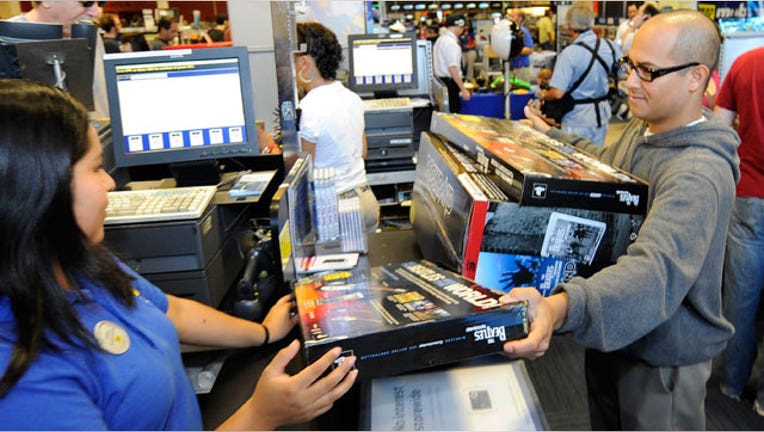 Best Buy (NYSE:BBY) disclosed on Friday its same-store sales shrank by 1.2% in the critical month of December as the electronics retailer grappled with slower customer traffic as well as tumbling gaming and digital imaging revenue.
Despite the weaker-than-expected December sales figures, the Richfield, Minn.-based company is standing by its full-year guidance.
Hurt by slower customer traffic, Best Buy said sales at comparable stores declined 1.2% last month, missing estimates from analysts polled by StreetAccount for a decline of 0.3%.
International same-store sales slumped 4.3%, while domestic same-store sales slipped 0.4%. Online revenue soared 26%.
"We built off of share gains in the third quarter to deliver December sales that we believe compared favorably to the retail CE industry," CEO Brian Dunn said in a statement.
Overall revenue was stagnant at $8.4 billion in December as international sales shrank 1.7% to $1.9 billion, but domestic revenue gained 0.4% to $6.5 billion.
On the domestic front, Best Buy said gaming and digital imaging were hit by low double-digit declines in same-store sales, while television same-store sales slumped mid single-digits.
Those declines overshadowed some strength in tablets, e-readers, appliances and mobile phones. Best Buy said mobile phone sales soared 20% at comparable sales last month.
Meanwhile, Best Buy reaffirmed its non-GAAP EPS view of $3.35 to $3.65, which compares favorably with the Street's view of $3.41.
Perhaps encouraged that Best Buy stood by its guidance, shareholders bid the company's stock 0.26% higher to $23.50 ahead of the open. Best Buy's shares have lost one-third of their value over the past year.