High Court Rules FTC can Challenge 'Pay to Delay' Deals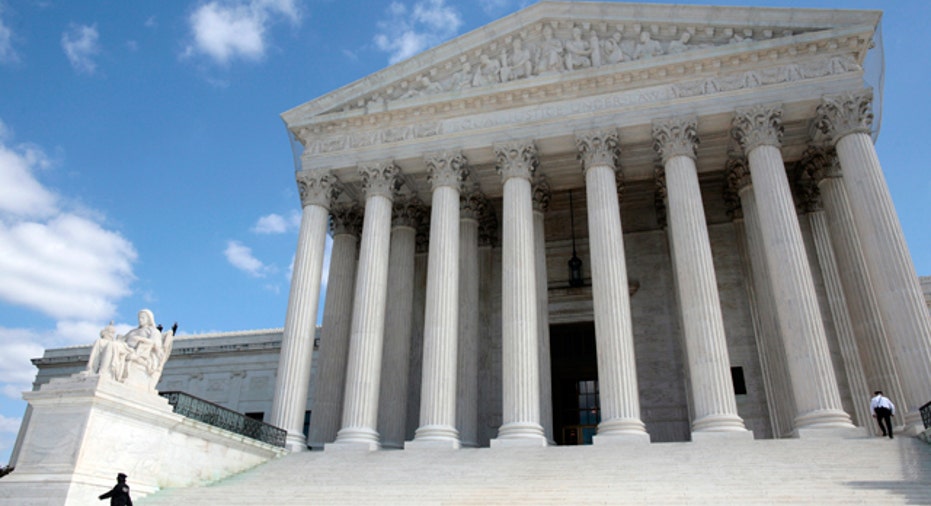 The U.S. Supreme Court ruled on Monday that the Federal Trade Commission can challenge deals brand-name drug companies make with generic rivals that keep cheaper products off the market.
In a 5-3 vote, with Justice Samuel Alito recused, the court handed a loss to the companies involved in a settlement it was examining. The firms were brand-name drug maker Solvay Pharmaceuticals Inc, which is now owned by AbbVie, and generic makers Actavis Inc, which was previously Watson Pharmaceuticals, Paddock Laboratories Inc and Par Pharmaceutical Cos.
In the deals in question, which regulators have dubbed ``pay-for-delay,'' brand-name manufacturers settle litigation by paying generic manufacturers to stay out of the market for a specified period.
U.S. and state regulators say the practice costs consumers, insurers and government billions of dollars a year.
The Federal Trade Commission has fought the practice in court for more than a decade.
In the case before the court, Solvay sued generic drugmakers in 2003 to stop cheaper versions of AndroGel, a gel used to treat men with low testosterone.
Solvay paid as much as $30 million annually to the three generic drug makers to help preserve annual profits estimated at $125 million from AndroGel.
Under the deal, the three would stay off the market until 2015. The patent expires in 2020.
The case is Federal Trade Commission v. Watson Pharmaceuticals Inc et al, U.S. Supreme Court, No. 12-416.