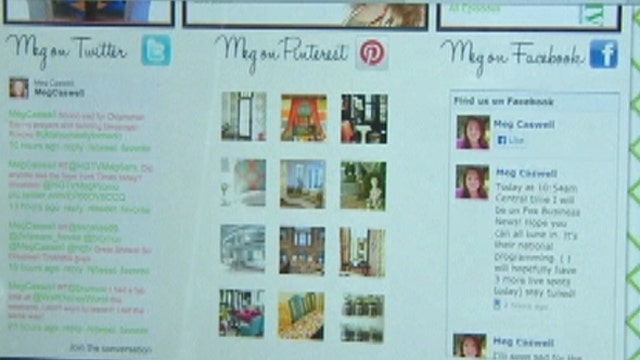 Continue Reading Below
Advertisement
"Pinterst is where, as designers and people, we can pin what things we're inspired by, what projects we want to do and what projects we have done. We can just share it with everyone else out there," explains Caswell.
Using Social Media as a Sales Tool
Caswell calls Pinterest the "virtual version of the bulletin boards" she uses daily in her design studio, and agrees that the site can be a tool for "organic marketing."
"It's a great way for businesses to get their foot in the door," says Caswell, noting that if she"pins" an item or fabric, all of her followers can see that she likes it, giving it an endorsement of sorts.
But with any endorsement comes ethical issues –and Caswell says it's important to make sure you're engaging honestly with your followers on social media.
"I actually do not use social media as an advertising space," she says, as it would damage her credibility with fans if she stood to make money off the items she pins. The site is most valuable, she says, as a brand tool that lets followers know they're gaining real insight into her design sensibility.
"I want people to find credibility in what I'm inspired by," adds Caswell.