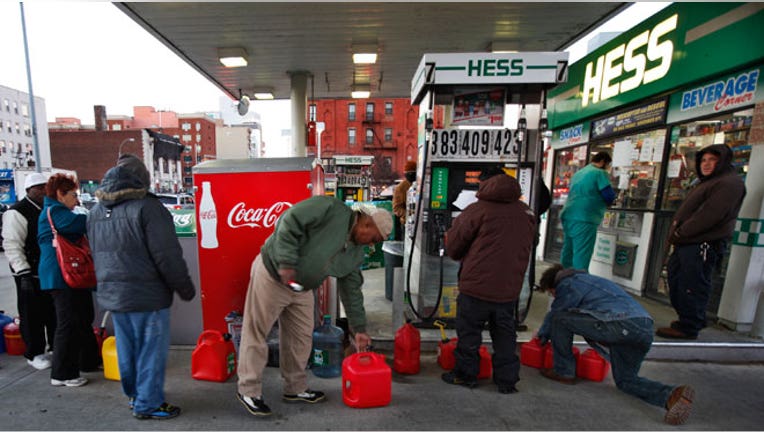 Hess Corp. (NYSE:HES) said Thursday it reached an agreement with Elliott Management to give the activist shareholder three seats on the oil company's board, bringing a months-long proxy battle to an end.
In exchange, Elliott, which owns a stake of about 4.52% in Hess, will support Hess's full slate of five independent nominees at the company's annual shareholder meeting Thursday in Houston.
The board shakeup follows several attempts by both sides this week to settle the proxy clash. Hess led off with a proposal to give Elliott two seats on its 14-member board, while Elliott countered by suggesting a merger of their slates of five potential directors.
Hess Chief Executive John Hess said in a statement that the company's new board "will provide effective oversight to ensure that we continue to create meaningful long-term value for all Hess shareholders."
"We are pleased to reach an agreement that we believe is in the best interests of Hess shareholders, and we welcome each of our new directors," John Hess said.
"We are pleased to welcome a highly-qualified and refreshed board at Hess," John Pike, Elliott's Senior Portfolio Manager, said. "In just a few months, we have seen encouraging changes that will benefit all shareholders including the replacement of 9 out of 14 board members and significant value creation for stockholders."
Hess, which is in the process of becoming a pure-play exploration and production company, recently unveiled plans to separate the roles of chairman and CEO, both of which are currently occupied by John Hess.
The Elliott-backed nominees who will join the board are Harvey Golub, former chairman and chief executive of American Express (NYSE:AXP); Rodney Chase, former deputy chief executive of BP (NYSE:BP); and David McManus, a veteran energy executive who recently served as executive vice president of Pioneer Natural Resources (NYSE:PXD).
In a separate statement, Elliott listed changes at Hess it believes are a result of its proxy contest, such as Hess's divestment of its downstream assets. Elliott also included the company's dividend increase and commitment to monetize its Bakken midstream assets.
Shares of Hess fell 2.27% to $69.00 Thursday morning.