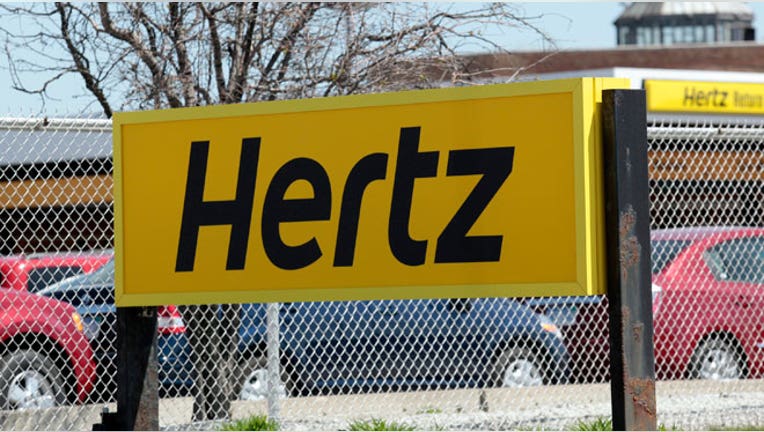 Hertz Global Holdings (NYSE:HTZ) reported fourth-quarter earnings that were weighed down by charges related to its recent purchase of Dollar Thrifty Automotive Group, although the acquisition fueled a jump in sales and a positive fiscal-year outlook.
Hertz reported a loss of $36.4 million, or nine cents a share, versus a year-earlier profit of $47.1 million, or 11 cents a share. Adjusted per-share earnings to exclude charges related to Dollar Thrifty and other items grew to a profit of 33 cents from 24 cents.
Revenue climbed 15% to $2.32 billion.
The car-rental company topped Wall Street's expectations for the quarter. Analysts were looking for adjusted earnings of 31 cents a share on revenue of $2.27 billion.
The company's car-rental business saw a 14% leap in revenue, while sales rose 21% at Hertz's smaller equipment rental business.
Hertz said its average number of operated cars was 705,800, up 18% over the prior year, including the Dollar Thrift acquisition that closed in November.
For the new fiscal year, Hertz projected earnings of $1.82 to $1.92 a share and revenue of $10.85 billion to $10.95 billion. Analysts anticipated estimates of $1.78 in earnings per share and $10.79 billion in revenue.
The company also said synergies from combining Hertz with Dollar Thrifty are now expected to reach $300 million from 2013 to 2015, topping prior forecasts. Hertz said it will eliminate some redundant operations, while a combined fleet will command greater purchasing power.
Shares of Hertz were up $1.24 to $19.97 a share in early morning trading Monday.