Herbalife's Going on the Offensive with Major Media Buy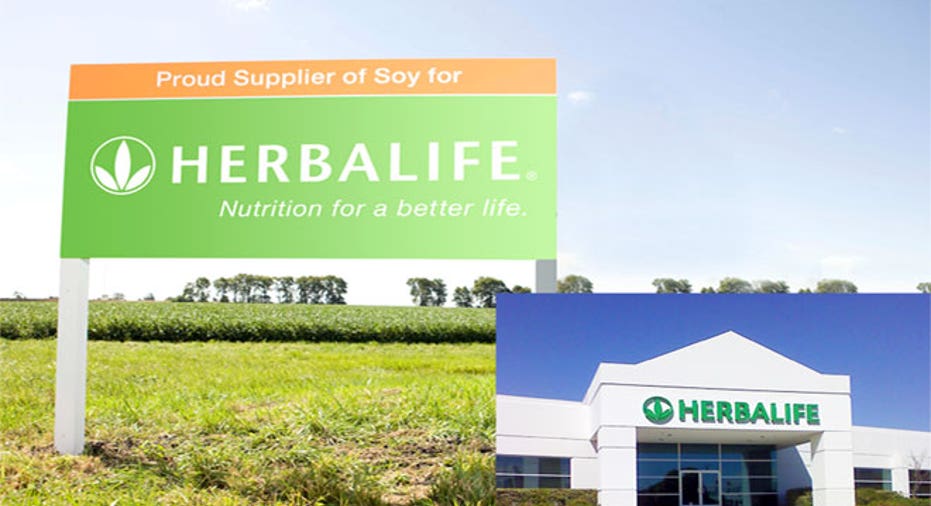 Herbalife (NYSE:HLF), the embattled health supplements company, is going on the offensive with a major media buy designed to bolster the company's image in key markets around the country, the FOX Business Network has learned.
The company is planning a "seven-figure" advertising campaign that will begin this week, possibly as soon as Wednesday, that will include print, television, radio and online ads, according to a person with direct knowledge of the matter. The ads will focus primarily in the Los Angeles and Miami markets but could expand to other cities in the coming weeks and months, this person said.
The ad buy also coincides with a series of meetings last week between Herbalife Chief Financial Officer John DeSimone with analysts and major institutional investors where he's expressed optimism that Herbalife will survive largely unscathed from a series of regulatory investigations into the company's business practices.
"Management believe the time to do these ads is now because the company is riding a positive wave," a person with direct knowledge of the matter said.
An Herbalife spokesman declined to comment.
For more than two years, Herbalife has been mired in a contentious battle with short seller Bill Ackman, who says the company is a pyramid scheme that should be shuttered by federal regulators. Its shares have been whipsawed amid Ackman's attacks and investigations by the Federal Trade Commission (FTC) and some state regulators into whether Herbalife uses deceptive practices to lure in distributors, who buy the bulk of its products rather than real-end users.
But the company's fortunes have improved of late; shares have risen more than 30% over the past month as the courts have thrown out some shareholder lawsuits. Meanwhile, Ackman has faced his own possible legal woes. As the FOX Business Network was first to report, the company is prodding federal regulators to investigate if Ackman is manipulating its stock by spreading false rumors that have depressed shares and enhanced his short position. (A short seller makes money when stock prices fall.)
In recent weeks,  the FBI has begun looking into the company's charges, though it is unclear if the agency has launched a formal investigation. Ackman has said he's done nothing wrong. Through a spokeswoman, he hasn't returned an email for comment.
Last week, in a series of meetings in New York and Boston, DeSimone told major investors that the investigations, including the one by the FTC, will not lead to Herbalife's closure, as Ackman suggested they should. He explained that the company has strengthened some of its most controversial business practices, including how it recruits distributors to sell its products that are the focus of the regulatory inquiries.
Investors apparently liked what they heard; following the meetings shares spiked above $40 -- near the stock price where Ackman launched his short in late 2012. That combined with other positive news helped bolster shares even further.
FOX Business was first to report that Herbalife executives were telling investors late last year that the company would survive the FTC probe.
In addition to the greater ad buy, the company will also buy some ad time during the NCAA tournament.
It's unclear if the company will address Ackman or his accusations in the ad buys, which will also include an ad in the newspaper USAToday, FOX Business has learned. The ads "will tell people who we are at Herbalife," a company official said. "When people get to know us, they like us."