'Heaven Sent' Sight for Sandy, Sore Eyes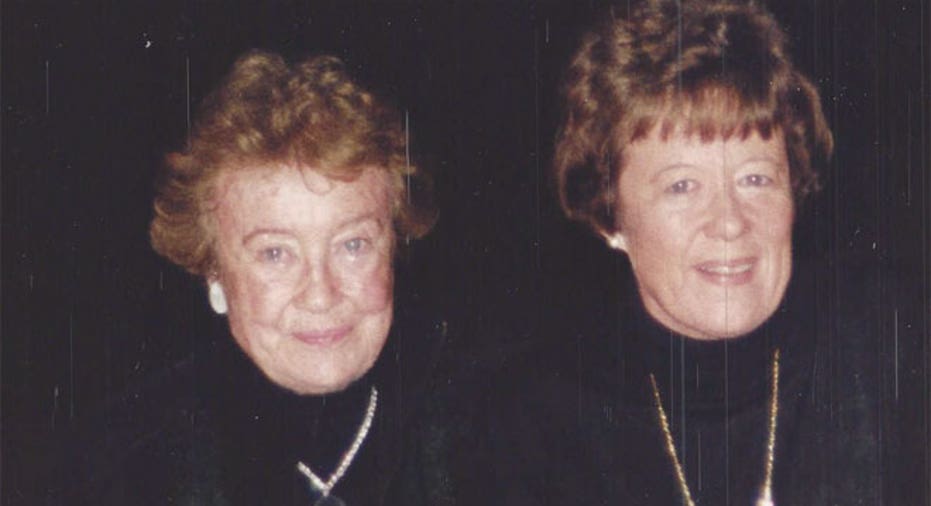 Locals say it wouldn't be summer in this New Jersey beach town without a nearly 50-year-old family-run sweet shop that almost didn't come back to life after Superstorm Sandy. But as luck would have it, the same hands that picked up its broken pieces today greet customers—as part of the family.
Bay Head, New Jersey – a one square mile shore town of nearly 1,000 inhabitants nestled between Point Pleasant Beach and Mantoloking – was one of the hardest hit by Sandy. Engulfed by a 20-foot surge of ocean water that traveled across the town to meet the bay, the storm completely wiped out many homes and businesses, breaking many hearts in its path of destruction. As the town works to rebuild its idyllic walking community of inns, restaurants and retail shops, an unlikely partnership between a restaurant owner and a local contractor is bringing hope – and ice cream -- to the community.
In Pictures: NJ Builder Brings Local Café Back to Life in Sandy-Battered Town
Dorcas of Bay Head -- a restaurant and soda fountain shop located in a historic 1880s Victorian building two blocks from the Atlantic Ocean -- was founded in 1965 by a Short Hills, NJ widow who since has been labeled as "ahead of her time." Founder Dorcas Cotsworth, who lived by the philosophy "get going, follow your dream, and feel accomplished," took money her deceased husband left her and made her dream of owning a restaurant come true, transforming a Victorian house down the shore into a "tea room."
Cotsworth ran Dorcas successfully for 36 years, until her death in 2001 at age 82, at which time her two daughters (Dorcas Beatty and Sue Berry), and her two granddaughters, took over the business. Beatty, who assumed the daily tasks of running Dorcas, says she learned independence and work ethic from her mother, who preached "do not stay home and waste time."
Beatty and her family ran Dorcas for 11 years after Cotsworth's death, providing the Bay Head community and its summer visitors with a local spot to grab lunch while smelling the ocean air, and a place to take kids for ice cream on a hot summer night. A landmark destination, Dorcas ran without disruption until Hurricane Irene hit in August 2011, and then Superstorm Sandy one year later. The back-to-back storms left Beatty in a difficult situation, facing $150,000 in damages after Sandy, and a denied flood insurance claim due to the "nature" of the storm.
Not wanting to sell the business, nor take on a 6-to-7% interest loan offered by FEMA, Beatty and her family turned to an innovative source for help – the local contractor who helped repair Dorcas after both storms. Contractor Kevin Scott of Scott Builders LLC, Brick Town, NJ, contributed one-third of the money needed to rebuild Dorcas, began working on its repair, and along with three partners leased the business from Beatty.
"We always wanted to keep Dorcas in the family," said Beatty, who is thankful that her family could lease out the restaurant, while remaining owners of the building and the "Dorcas" name.
Scott began repair of Dorcas one day after Sandy, removing over six feet of water from the basement, several feet of water from the first floor's soda fountain shop, and over three feet of sand from the perimeter of the building. Further repair was done after the leasing deal was solidified in March 2013.
Dorcas, now under new management by Scott, his partner Gerard Cergilione, and his two nieces, was one of the few Bay Head businesses open for Memorial Day weekend.
"We had a record-breaking weekend in terms of sales," said Scott, who felt people came out to support small businesses affected by the storm.
And some Bay Head residents and business owners – many of whom are still faced with figuring out how to get back up and running, or whether it's even financially feasible to rebuild – say the opening of Dorcas provided hope the town could come back even better than before the storm.
Andi Dalton, a 40-year Bay Head resident and owner of Andi's florist of Bay Head, was one of the other businesses that opened for the holiday weekend. Dalton, who has ran her store for 24 years, felt Dorcas' reopening was "fabulous for the town," as it adds to a bit of the mix the town needs.
"The loss of business was devastating for a town of this size," said Dalton, who explained that many of the town's retail stores have decided it is just too much for them to rebuild and start all over again.
President and owner of the Bay Head Business Association Eric Beyer is also cautiously optimistic about the rebuilding of Bay Head.
"People come here for our beaches and the bay, but what keeps them here is our inns and shops," said Beyer, who fears that the town will lose its once 50/50 mix of retail and professional services businesses. "We can't get caught up in the quick fix and lose site of the long-term goal," added Beyer, who noted an influx of professional services businesses moving into vacant buildings of retail stores not returning.
Bay Head had approximately 35 businesses pre-Sandy. Currently, 25 businesses are up and running in the town. Seven retail stores are still closed, and five will not be reopening.
Dorcas of Bay Head is one community fixture that's around for the long-term. Beatty says she has full faith Dorcas will be around for its 50th year in business and beyond, and hopes the Scott family will remain on board.
"We really feel that Scott and his family are heaven sent," said Beatty.