Health Care Law to Treat Unequal Access in 2012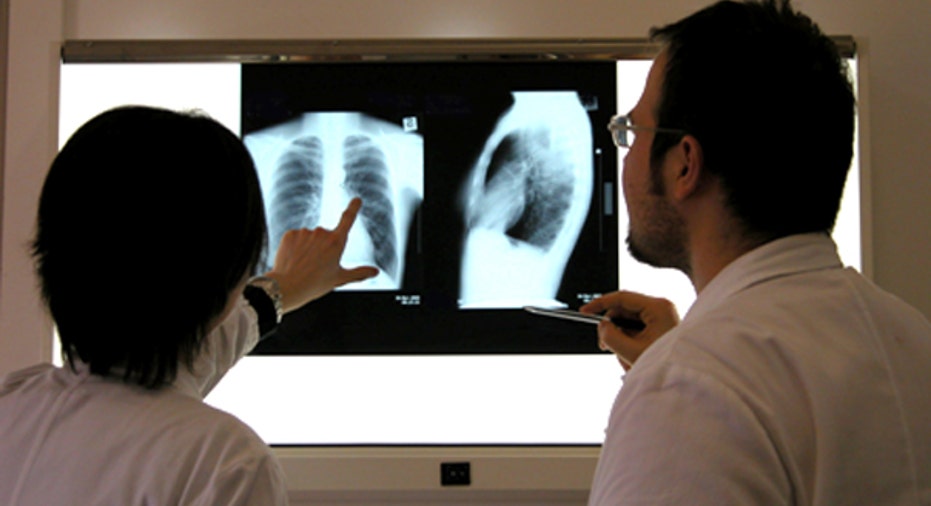 America's health care system does not treat all patients equally.
Disparities due to race, ethnicity and income result in reduced access to health insurance, subpar outcomes and higher health care costs, according to HealthCare.gov. The most obvious example of the latter is the dependence on emergency rooms as primary care providers by the uninsured.
There's also an unseen but significant systemic disparity that exists due to local medical practice styles, the economic need to fill vacant hospital beds and lack of family involvement in care decision-making, all of which can affect your treatment and your bill.
The Department of Health and Human Services' Agency for Healthcare Research and Quality, or AHRQ, has been tracking disparities annually since 2003. Dr. Ernest Moy, a medical officer at the Center for Quality Improvement and Patient Safety within the AHRQ, says that while overall health care quality in the U.S. has been improving by roughly 2.5% per year, disparities have refused to budge.
"It is this beast that we have a great deal of difficulty taming, and part of the reason is, these are issues that pertain only to some people," says Moy. "Because disparities are location-specific, the ways that you deal with them can be subtly different depending on the kind of disparity."
Changes Under the Health Care Law
Beginning in March 2012, the Affordable Care Act will target disparities by requiring all new and existing federal health programs, including Medicare and Medicaid, to collect and report racial, ethnic and language information on all applicants, recipients and participants.
Other anti-disparity measures within the health care law include increasing preventive and coordinated care, expanding racial and ethnic diversity within health care professions, increasing investment in community health centers, prohibiting health insurance discrimination based on health conditions, and making health insurance both mandatory and more affordable through state exchanges beginning in 2014.
Allies in the Disparity Fight
The government is far from alone in the fight to end medical disparity.
Mark Savage, a senior attorney at Consumers Union, has been working since 2009 on the federal electronic records initiative, which is key to gathering the information necessary to fight disparity.
"We've lacked the data for some time, so at the very least, we're missing a real opportunity if we don't get these things into place," he says. "The high-tech infrastructure is being built at the same time as this other layer, the ACA, and they both have the 2014 time frame in them."
Hospitals and physician groups also are focused on data gathering in order to participate in the quality improvements and financial gains of the Medicare Shared-Savings Program and other reforms that rolled out as part of the health care law in January, including Accountable Care Organizations, or ACOs.
"You have to capture people's race and ethnicity and preferred language so that we can start to determine: Is there a difference (in treatment), even for my medical group? Do we have higher diabetic quality of care for one ethnic group or one language group versus another?" says Dr. Glen Stream, president of the American Academy of Family Physicians.
America's Health Insurance Plans, or AHIP, an industry group that has been studying anti-disparity progress among health insurers since 2003, reports that the number of insurance plans collecting disparity-related data doubled to 60% between 2003 and 2008. The increase was even greater among Medicare Advantage plan providers at 83% and Medicaid provider plans at 94%.
"There is a significant amount of waste and variation in the system," says AHIP spokesman Robert Zirkelbach. "A big part of this effort is to try to shrink the wide variation in practice patterns that exist across the country."
How Health Care Disparities Hurt Consumers
Research from the Dartmouth Atlas Project, which tracks variations in the use and distribution of medical resources in the U.S., found wide geographic disparities in Medicare spending, sometimes in cities only 50 miles apart. The researchers attribute these disparities to "discretionary decisions by physicians that are influenced by the local availability of hospital beds, imaging centers and other resources -- and a payment system that rewards growth and higher utilization."
"The biggest factor is that Medicare still pays for care on a fee-for-service basis, and like all fee-for-service reimbursement, it disproportionately rewards procedures, hospital-based care and subspecialty care," says Dr. David Goodman, professor of pediatrics at Dartmouth Medical School and co-principal investigator of the Dartmouth Atlas of Health Care. "With Medicare, the more (medical services) you do, the more money flows out, irrespective of the quality of care or its patient-centeredness."
The Dartmouth Atlas Project estimates that eliminating this systemic disparity alone could save Medicare $1.42 trillion by 2023.
"Certainly there is profiteering that occurs in our health care system, and right now it is on the high-margin services," says Goodman. "The hope is to have profiteering for quality, which is something that is easier to digest."
The end of the largest individual disparity of all -- the lack of health insurance for some 50 million uninsured -- will likely bring about the most immediate benefits for society at large. According to research from the Urban Institute's Health Policy Center, the cost of uncompensated care in 2009 was estimated at $62.1 billion, the bulk of that falling on federal and state taxpayers.