Have $4.5M to Spare? Ferrari's Most Exclusive Car Up for Auction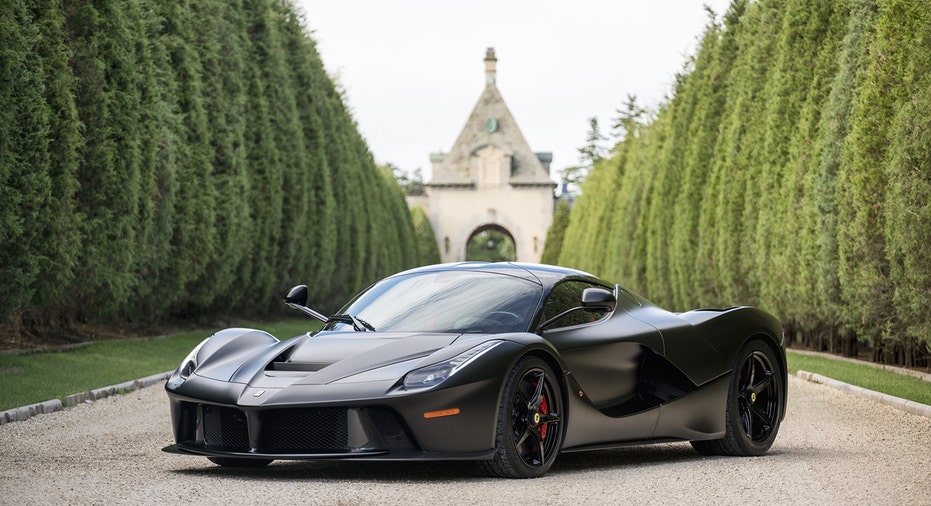 If you've ever wanted a shot at buying one of the most exclusive Ferraris in history, Monterey Car Week is the place to be.
Ferrari (NYSE:RACE) made a mere 499 LaFerrari models after the hypercar made its debut in 2013. So collectors will likely be throwing some elbows to bid on a matte-black 2014 LaFerrari that will appear at the Mecum Auctions sale in Monterey, California. Mecum is one of several auction houses that hold events during Monterey Car Week, a highly-anticipated week among car enthusiasts. The highlight of the annual gathering is the Concours d'Elegance, a prestigious car exhibition that closes out the week.
The LaFerrari is one of three hybrid supercars that will be offered at the auction next week. Based on Mecum's estimates, the LaFerrari, McLaren P1 and Porsche 918 Spyder Weissach could fetch as much as $9.8 million in all.
It's "very uncommon" to see any of those hybrids to hit the market, Mecum CEO Dave Magers told FOXBusiness.com.
"We actually have the trifecta of hybrid supercars this year. The Ferrari LaFerrari, McLaren P1 and Porsche 918—those are the three you talk about when talking about hybrid supercars. I don't think we've ever seen any of those three cars [at Mecum]," Magers said. "Those cars are generating a lot of interest."
The LaFerrari is the most powerful Ferrari ever built for public roads. (Its name, "The Ferrari," wasn't an accident.) While mainstream hybrids use an electric drivetrain to cut down on fuel, the LaFerrari's electric motor gives the super-fast car an extra boost. A 6.3-liter V12 engine and a separate electric motor combine for a total of 950 horsepower.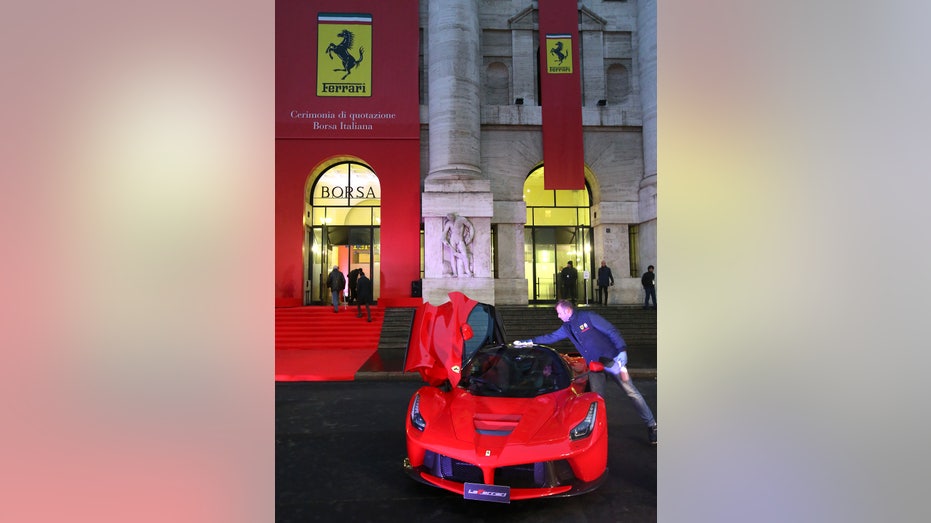 Thus, the price tag. Each LaFerrari was sold by the famed Italian car maker for about $1.3 million. The 2014 model hitting the open market next week should attract even more cash. Mecum expects a winning bid of $3.9 million to $4.5 million when the car crosses the auction block on Aug. 20 at the Hyatt Regency Monterey Hotel & Spa-Del Monte Golf Course.
There are countless Ferrari fans who would want to get their hands on a LaFerrari, but the list of eligible buyers was kept short. Ferrari only considered existing customers who owned a certain number of Ferraris. Dealers sent the names of loyal customers to Ferrari's headquarters in Italy, and the company decided which buyers would be offered a chance at the hypercar.
Mecum's Monterey auction is a rare opportunity for deep-pocketed car collectors to bid on the exclusive Ferrari.
"Some of these cars, if you and I had $1 million, we still couldn't buy one because we're not on the list. Basically, now that they've been owned and are back on the market, they're available to everybody. In some cases, these cars are worth more now than when they were sold to the original owner," Magers said.
An earlier example is Ford's (NYSE:F) 2005-06 GT sports cars, which had an initial starting price of $139,995. The GT was in high demand, and buyers were paying large premiums over the asking price. In November 2015, a 2005 Ford GT sold for $270,000 at Mecum's Anaheim auction.
Magers believes Monterey Car Week is a good time to put exclusive cars up for bids.
"There's usually a lot of international interest, and it tends to be an exclusive event," he said. "These will be the collectible cars 50 years from now."
Perhaps the next limited-edition Ferrari to be the envy of auctioneers will be the LaFerrari Spider. Ferrari said it will unveil the convertible LaFerrari to the public at the Paris International Motor Show in October. Production numbers and the model's official name—possibly LaFerrari Aperta, Italian for "open"—also will be disclosed at that time. However, the LaFerrari Spider has already sold out following an invite-only preview for customers, and the open-top version is believed to be even more exclusive than the original.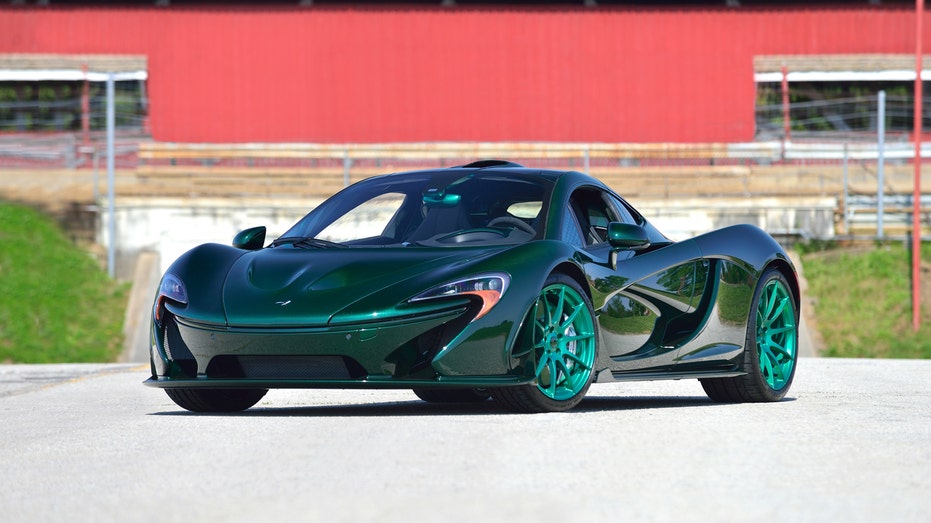 Mecum's LaFerrari is one of three finished in Nero DS Opaco matte-black paint. It has just 211 original miles and a top speed of 217 miles per hour.
The 2015 Porsche 918 Spyder, shipped with the Weissach performance package, is the only U.S. 918 Spyder ordered from the factory without paint. A matte-black wrap leaves the car's carbon fiber visible. Like the LaFerrari, the plug-in hybrid from Porsche has a top speed of 217 miles per hour.
The 2014 McLaren P1 stands out with a green lacquer finish, not to mention its 903 horsepower from a twin-turbocharged V8 and 177 horsepower in electric boost.
Mecum will have a total of 700 cars for sale during the three days of its Monterey auction. The Walworth, Wisconsin-based company is anticipating a $150 million haul, thanks in large part to its hybrid supercars. Other exclusive rides heading to Monterey include a 2016 Aston Martin Vulcan, No. 11 of just 24 built by the British automaker.
Magers said the Vulcan should be among the 30 cars or so that will sell for at least $1 million. For more modest budgets, Mecum will feature a variety of American muscle cars and other popular segments.
"It's exciting for us to have a lineup of cars that are so rare," he added. "This will probably be the highest-value auction ever for Mecum, and it's very diverse. There's something in this lineup for everybody."