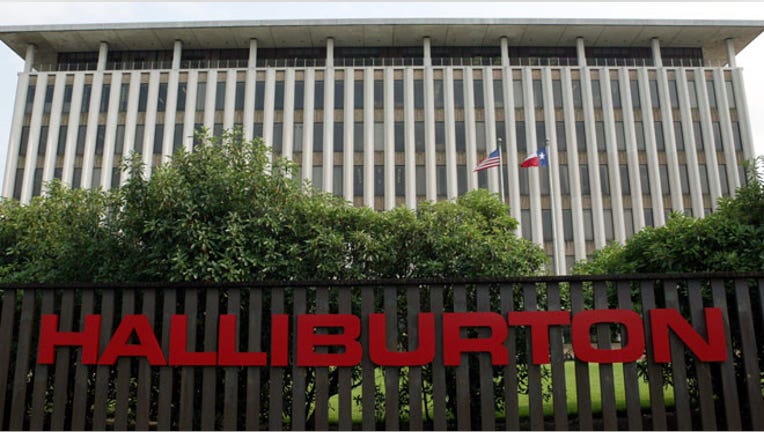 Halliburton's (NYSE:HAL) second-quarter net income slid 7.9% on weaker North American demand that overshadowed international growth.
The oilfield-services company said Monday its revenue from North American operations fell 8.2% and operating income for the region declined 22%. It did report growth internationally, with revenue up 14% and operating income up 6.9% driven largely by Halliburton's Middle East and Asia business.
Overall, Halliburton recorded a $679 million profit, or 73 cents a share, down from $737 million, or 79 cents a share, in the year-ago period.
Revenue edged 1.1% higher to $7.3 billion.
The results beat Wall Street expectations for the period, as analysts were looking for per-share earnings of 72 cents on revenue of $7.25 billion.
The company's completion and production business, which includes pressure-pumping operations that tops all other oil services firms, saw its revenue slide 2.2%. At the end of the first quarter, services companies indicated that pressure-pumping prices were about to bounce back at some point this year, eyeing more oil production that will put fleets of hydraulic fracturing equipment to work.
At the onset of the shale oil boom, demand for fracking services exceeded the supply of equipment that was available.
"For the third quarter, we anticipate the U.S. land rig count to be flat. We are observing a continuing trend towards multi-well pad activity among our customer base, which we believe will result in higher service intensity," Chairman and Chief Executive Dave Lesar said in a statement.
Lesar added that North America margins will likely continue to expand over the remainder of the year.
Halliburton also announced that its board approved the repurchase of another $4.3 billion shares, bringing the current program to a total of $5 billion.
Shares were up 17 cents at $46.00 in pre-market trading. As of Friday's close, the stock was up 48.9% over the last year.