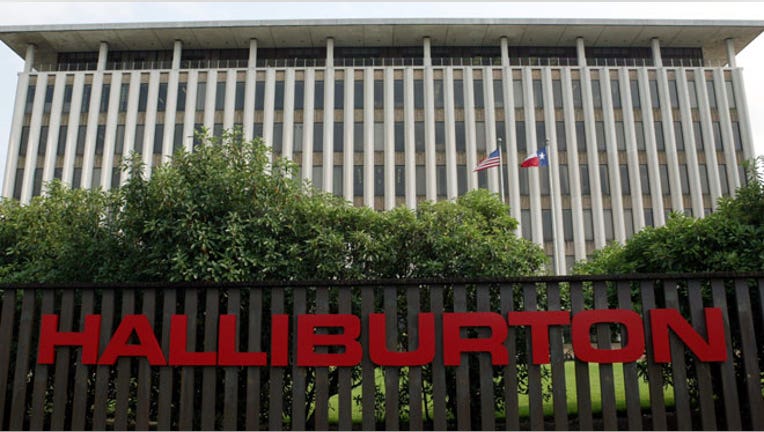 Halliburton (NYSE:HAL) revealed a 23% rise in first-quarter earnings and topped Wall Street expectations, as demand for oil-rich shale formations kicked higher in the U.S., lifting its rig count in the region.
The Houston-based oilfield services company reported net income of $627 million, or 68 cents a share, compared with a year earlier $511 million, or 56 cents.
Excluding one-time items, the company earned 89 cents, ahead of average analyst estimates of 85 cents in a Thomson Reuters poll.
Revenue for the three months ended March 31 was up 30% to $6.8 billion, up from $5.3 billion a year ago, matching the Street's view.
However, the company's operating margin fell to 14.9% from 15.4%.
"Despite the 17% decline in the United States natural gas rig count and a modest decline in overall United States rig count, our North America revenue increased from the prior quarter to a new record with only a modest decline in operating margins," Halliburton CEO Dave Lesar said in a statement. "Our international operations continue to show good progress."
In North America, revenue and operating income grew by 40% and 45%, respectively, compared with the prior period. With the help of Brazil, Latin America revenue climbed by 27%, pushing operating income up 61%.
The growth in the Gulf of Mexico reflects a drop in natural gas prices that has influenced oil companies to explore oil-rich shale formations in North America.
A 12% increase in the U.S. oil-detected rig count nearly offset a 17% decline in natural gas-detected rig count.
Halliburton, the second-largest oil-field-services company after Schlumberger (NYSE:SLB), said its oil rigs represented 64% of the total U.S. rig count in the first quarter, up from 56% in the sequential period.