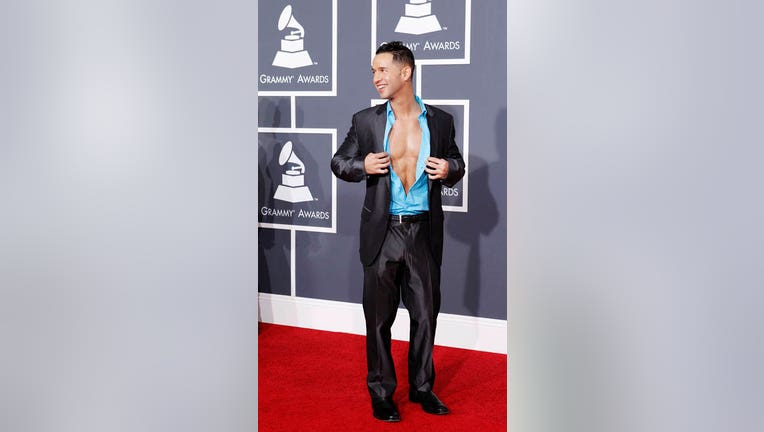 How's this for a situation -- MTV's massive reality hit "Jersey Shore" has continued its remarkable ratings ascent this season, drawing 8.8 million viewers to its fourth season premiere on Aug. 4. With ratings like these, the show's cast has had no problem cashing in. One of the biggest "Jersey Shore" stars, Mike "The Situation" Sorrentino, earned more than $5 million last year from the show, personal appearances, endorsements, his "Dancing with the Stars" stint and a reported six-figure advance for an upcoming memoir. We spoke with Sorrentino, who is 29 years old, the day of this season's premiere about his remarkable, and enviable, financial situation.Before you started this show, you were working at a gym, right?
I had, like, five jobs at once, including waitering, working at a gym, and I had just started fitness modeling. Then, through the fitness modeling, I met people from VH1. That turned into a pilot for me, and the pilot transferred over to MTV.
How did you like being a waiter?
I wasn't a bad waiter. I was a waiter in an Italian restaurant, and I was a good waiter -- a very flirty waiter. I was also a personal trainer, and then all of a sudden I had the courage to send in some modeling pictures to New York City. I eventually got a one-year modeling contract in New York. Then from that, I fell into meeting people from VH1 and doing a pilot for them. The pilot ended up getting green-lit eight months later, and it turned into "Jersey Shore."
Once you started making real money from this, what's the biggest thing you splurged on?
I've been in entertainment three years. The second year I splurged, I got myself a Bentley Coupe. Then this year, I got myself a Ferrari F430.
Nice. So you have a Bentley and a Ferrari.And a Lambo. (Lamborghini.)So being this big spender ...No, I'm not a big spender. Not necessarily. Some of these things can come from anywhere. It doesn't mean I bought them.
That being said, are there areas of your life where you're trying to stay frugal and save?
Oh, for sure. I've been blessed to be doing very, very well the last two or three years, and this year I did better than last year. I've saved all my money. I have financial advisers; I have lawyers; I have a big team of people that help me. I have my own vodka, my own jewelry line. So I have a lot of things going on that will continue this positive trend. When it's all said and done, I make the right choices in my career going forward because I'm sitting on that life raft.