Gulf Businesses to Vacationers: Come on Down, the Water's Fine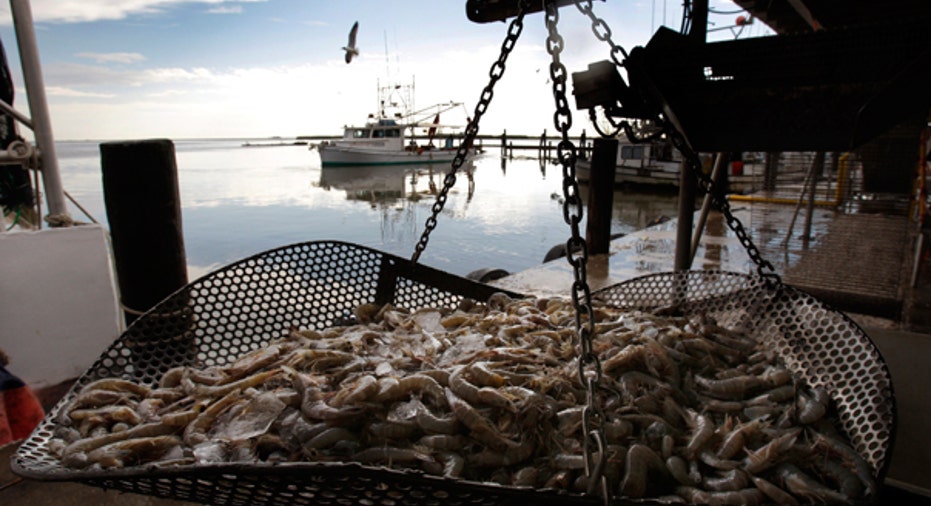 After the BP oil spill dumped an estimated 200 million gallons of oil into Gulf Coast waters a little more than a year ago, tourism to the area dropped more than 30%. As this year's vacation plans begin to form, many travelers are wondering if the Gulf Coast is open for business this summer.
After such a difficult year for states including Alabama, Florida, Louisiana, Mississippi and Texas, business owners are hoping for a record-breaking 2011 season and welcoming beachgoers with open arms.
"From our standpoint, we are equally concerned about maintaining a robust and dynamic economy as we are a healthy and productive ecosystem, because you can't have one without the other," says. Quenton Dokken, president of the Gulf of Mexico Foundation. "I am happy to say that since the spill there was been a massive water sampling program going on, and there are no reports of anything toxic in the water."
Currently, the Environmental Protection Agency [EPA] and the National Oceanic and Atmospheric Administration [NOAA] are engaged in sampling water from multiple areas on a weekly –sometimes daily—basis. Both the EPA and NOAA test for elements that would be detrimental to fish, if the water is safe for fish to breathe, it's definitely safe for people, Dokken says.
"No one has demonstrated any health risks associated with the waters or post blowout, Dokken says.
The lack of tourism to the area over the last year has hurt many business owners. Many are depending on this summer to make up for lost revenue.
"I'm losing about $60,000 a month right now, and we've put everything on the line," says Bill Lady, owner of the Coast Inn and Barnacle Bill's water park in Waveland, Miss.
After his property took a severe hit after Hurricane Katrina in 2005, Lady spent several years rebuilding and was depending on the 2010 season to boost business. Instead, his occupancy rates dropped from an average of 55% to less than 20% following the spill.
"I thought it would be the year of the turnaround, but the spill destroyed our last summer."
Looking to drum up business, Lady added a water park to his hotel. Barnacle Bill's is set to open in two week and will feature two water slides, two pools, miniature golf and a lazy river.
"I'm hoping this was the right move to get on our feet, but I don't know what to expect," he says. "I feel like the economy is changing and people may be coming out again. Once word gets out and people see what we have, I think we'll have a decent summer season."
Lady plans to charge $20 per person for an all-day admission pass to the park with hotel guests getting a $5 discount. He says he is still waiting on BP's decision to pay for lost revenue.
In Hancock County, Miss., Beth Carrier, executive director of Mississippi's West Coast, says that post oil spill, a lot of improvements have been made to attract new business.
"After tragedy always comes the rebirth…so many of our business owners are planning special events and promotions to get people back, and many of our golf courses have been completely rebuilt," says Carrier. "Of course we are still waiting to see on a month-to-month basis if people return, but we are cautiously optimistic."
However, climbing gas prices might throw a wrench into the plan.
"We are a driving market," says Carrier. "While we know there will be people who won't want to drive 600 miles, they will probably drive 300 or less. We do know people are waiting to make their reservations and plans in the shorter term given the economy, so even if our hotels aren't booked solid through July, we still think people will come."
In Alabama, many hotels, restaurants and local businesses experienced a successful 2011 spring break season and are optimistic that numbers will continue to rise on Memorial Day and beyond, according to Kim Chapman, public relations manager for Gulf Shores & Orange Beach Tourism.
"We needed it," said Chapman, who says that during the 2010 season, June, July and August tourism was down 47.3% compared to 2009; the state lost more than a million visitors during that time.
"It was the people who have been coming here for years that kept us going," says Chapman. "We are a family destination, and it was those families who have a tradition of coming to Gulf Shores every year that helped keep many of our business owners afloat. They are extremely loyal and we really owe them a debt of gratitude."
Chapman says she expects the regulars to return this year, along with a few new faces.
"In the last year, we've had the 32 miles of our coastline deep cleaned with specialized machinery that digs down several feet into the sand to remove any residual oil," says Chapman. "I would honestly say it's in better condition than it was before the spill."
But even if people return in droves, it doesn't make the decrease in last year's business any easier.
"The thing that we will never be able to measure is how busy we would have been last year based on the growth we were poised to have," says Johnny Fisher, general manager of LuLu's Restaurant, a seafood restaurant in Gulf Shores, Ala.  "We were so ready to have a perfect summer. All the trends were going up, so we are catching back up."
In order to attract more guests to the restaurant and more confidence in the seafood being served, Fisher says Lulu's is working with MyGulfWild.com, an organization that tests each fish caught in the Gulf of Mexico and assigns it an individual tracking number that shows who caught it, where they caught it and when it was tested.
"Sometimes you take things for granted, like the fact that people will want to eat a fresh red snapper out of the Gulf," says Fisher. "We don't take anything for granted anymore. We know we have to show our customers our confidence in our product first."