Guggenheim's Milken Gaffe Leading to SEC Settlement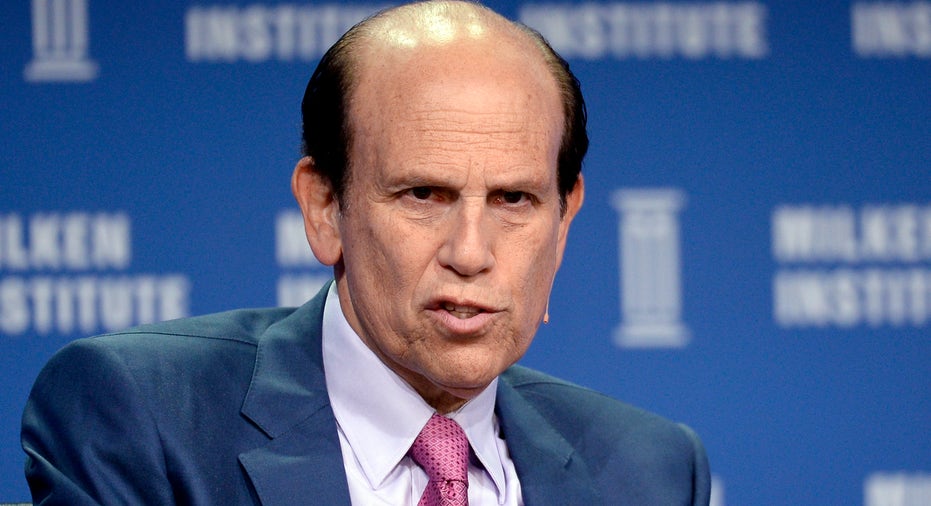 Officials at Guggenheim Partners are scrambling to put together a civil settlement with the Securities and Exchange Commission that would end a probe that originated with a regulatory investigation into the firm's dealings with one of its most prominent clients—former junk bond king Michael Milken.
People with direct knowledge of the matter tell the FOX Business Network talks are in the final stages and a settlement could be announced as early as this week if the two sides can agree on final terms.
It is unclear exactly what the final charges will be but under the proposed settlement, Guggenheim will pay a fine; it is also unclear if the firm will neither admit nor deny to wrong doing as was customary in such civil cases. Under SEC Chair Mary Jo White, Wall Street's top cop has been forcing targets of probes to admit to some culpability in reaching settlements with investigators.
One thing that is certain: The civil case Guggenheim is seeking to settle began with a 2011 regulatory investigation into its relationship with Milken, the former king of the junk-bond market and a significant Guggenheim client, people with direct knowledge of the matter say.
Under a 1990 plea agreement for securities fraud, Milken was barred from advising clients in the financial industry but can manage his own money. The SEC probe began by focusing on whether Milken improperly gave advice to Guggenheim on business matters, according to people with knowledge of the matter who also note, firm executives as well as Milken himself have spoken to and are cooperating with SEC officials; Guggenheim has turned over documents to investigators as well, according to people familiar with the probe.
Still even if a deal is reached with Guggenheim, Milken will likely not be part of the settlement, nor is he likely to be named in the settlement documents, these people add. It's also unclear if the charges that Guggenheim wants to settle involves its relationship with Milken or if the SEC simply developed the case in the course of the investigation into Guggenheim's relationship with Milken.
That said, Guggenheim officials are eager to put the matter behind them as the firm gets ready to announce a significant management change, these people say. Todd Boehly, Guggenheim's president and chief deal maker has announced internally that he will leave the firm sometime this year, and he's looking to settle the case before starting his own investment firm, according to people with direct knowledge of the matter.
Mark Walter, the firm's chief executive, is expected to remain in his lead management role at Guggenheim.  As part of Boehly's plans to start his own investment firm, he may take with him some of Guggenheim's assets, which people at the firm say is one of the driving forces behind settling the probe in a timely fashion.
At least for now, Boehly is expected to remain as an owner of the Los Angeles Dodgers, which he, Walter, and other investors such as former NBA great Magic Johnson purchased in 2012.
Boehly is said to be a key player in the firm's relationship with Milken, which includes managing at least some of Milken's net worth estimated to be close to $2 billion, according to people at the firm. People with knowledge of the probe say Boehly faces no specific regulatory charge as part of the settlement.
Boehly, through a spokesman, had no comment. A Guggenheim spokesman declined to comment on a possible settlement, as did a spokesman for Milken. An SEC spokesman had no comment.
SEC officials began the probe four years ago following a whistle blower complaint that Milken was providing advice to Guggenheim on various investments—a move that would violate his plea agreement with the US Department of Justice Department over his role in alleged abuses in the high yield or junk bond market during the 1980s.
Milken, who ran the junk bond desk at Drexel Burnham Lambert, was known as Wall Street's "junk bond king" for his role in financing some of the biggest deals during the 1980s leverage buyout mania/
He eventually pled guilty to securities fraud, paid a large fine and served 22 months in jail.
The investigation involving Guggenheim and the expected settlement underscores that nearly a quarter century after his guilty plea, Milken and his connections on Wall Street continue to draw the attention of the nation's securities regulators.
Since leaving prison in the 1990s, Milken is best known not as a deal maker but as a philanthropist; his think tank, The Milken Institute, is highly regarded for its economic research and conferences, which brings together thought leaders in politics, finance, media and culture.
For Guggenheim, the settlement would resolve an embarrassing chapter in its relatively short, but highly successful history. The firm was founded in the late 1990s as an offshoot of an investment office that managed money for the wealthy Guggenheim family. Over the next 15 years, the firm would grow from just $5 billion in assets to more than $200 billion today.
The firm's lead partners, chief executive Walters and president Boehly have chosen to keep a low public profile amid this frenetic growth though from time to time, they have made headlines. In 2012, Guggenheim officials led an investment group that bought the Los Angeles Dodgers for $2.2 billion.
Then in 2013, it was disclosed that the firm was under investigation for its relationship with Milken. At the time a Milken spokesman told The Wall Street Journal and various publications that Milken "does spend time on his and his family's personal investments, including working with many investment advisors and money managers. He discusses investments with these advisors from time to time, but only as an investor of his funds and those of his family. During this entire time, he has had no desire to be in the securities business in any capacity and has strictly avoided doing anything that could be interpreted otherwise."
In a statement at the time, a Guggenheim spokesman confirmed the company was cooperating fully with the probe and said "while a valued client, [Milken] does not have an ownership or managerial role in the Firm in any way, shape, or form."