Guess Who's Scamming Seniors?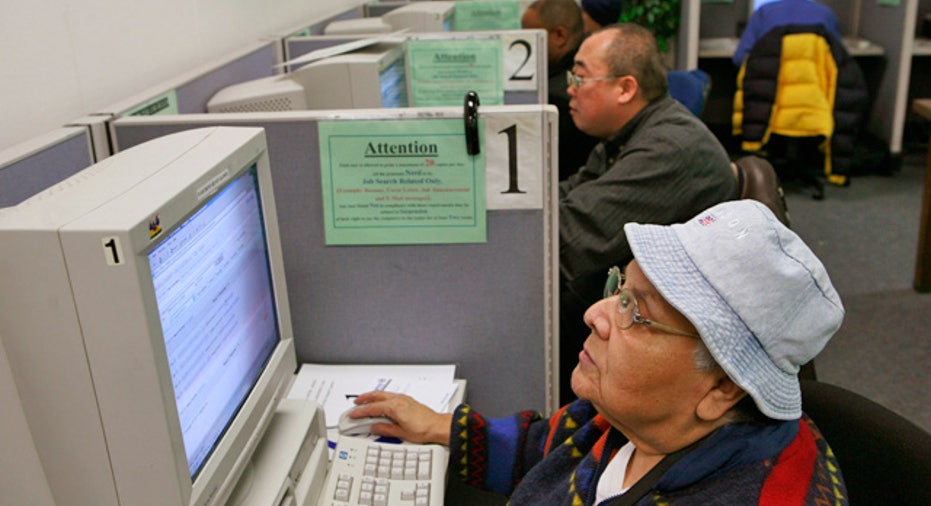 The big wave of baby boomers retiring this year makes AARP's Jean Mathisen a little nervous. The program director for the group's Fraud Fighter Call Center expects her office to get more calls than ever about retirement-age investors being scammed of their nest eggs. To add insult to injury, many of the so-called financial advisers doing the damage are aging baby boomers themselves.
It's a case of seniors scamming seniors.
"This problem has definitely been affected by the recent economy," Mathisen says. "Older investors may be tempted by opportunities to quickly recover money they lost when the stock market took a hit, and con artists see a great opportunity to hit easy marks."
These "easy marks" are not exactly who you might think they are, says John Gannon, president of the Financial Industry Regulatory Authority's Investor Education Foundation. Today's senior victims aren't stereotypical elderly shut-ins who give money to scam artists who befriend them.
Instead, Gannon says FINRA's interviews of fraud victims indicate that the most likely senior targets are on the younger edge of the group -- 55 to 65 years old and primarily male, college-educated and financially savvy.
But these investors have a few foibles. "They're anxious for new, different financial answers," Gannon says. "They're looking for retirement income and their mutual funds aren't performing as they'd like. Or, they've been conservative investors in the past and are seeing that CDs and bond rates aren't working for them."
As a result, financial deals that offer even slightly higher-than-average returns have become tempting to this group. At the same time, there is a risk that some senior financial advisers, looking to improve their own financial situation after the recession, may be more aggressively pushing products or suggesting inappropriate investment choices for their clients, Gannon says. That can be a toxic combination.
FINRA research also discovered another common thread among seniors scammed by other seniors. "They're not likely to get a second opinion on an investment opportunity from their attorney or even their wife," Gannon says. "They're sure they know what they're doing."
Here's how to avoid being a victim of a senior-to-senior investment scam:
Check your adviser's credentials. Today's scammers may use titles like "certified senior financial planner" to make you believe they are uniquely qualified to assess your retirement needs. In reality, "many of those designations and letters behind their names don't tell you anything," says Pat Huddleston, CEO of Investor's Watchdog and a former Securities and Exchange Commission enforcement branch chief. Investor's Watchdog is a for-profit investor protection firm that conducts research on brokers to help its customers avoid fraudulent investments.
According to Huddleston, some of these advisers' titles are fabrications, and others are flimsy. Advisers might qualify to use their titles after only attending a weekend course.
You can check on whether an adviser's financial title is legitimate and verify his designation and licensing status to make sure it hasn't lapsed or been revoked through FINRA's BrokerCheck service or by contacting your state securities' regulator.
Another source is the website Public Access to Court Electronic Records, or PACER.gov. Here you can check federal court dockets to see if your adviser has declared bankruptcy or if the adviser or his or her company has ever been sued for fraud.
Skip the free lunch. According to a 2009 report by AARP, scam artists often find victims through free retirement planning seminars that usually include a free lunch or dinner at a nice local restaurant or hotel.
AARP's research found that almost 6 million Americans in the 55-plus age group attended these so-called "free-lunch seminars" in 2009 alone. During the gatherings, AARP representatives found that financial advisers -- often of retirement age -- say they just want to share tips with peers on how to make their retirement income last, Mathisen says.
In a yearlong investigation of free-lunch investment seminars, the SEC, in association with FINRA and the North American Securities Administrators Association, determined that these seminars were actually sales presentations, not educational events. Some were led by reputable advisers offering real financial products, while others were outright cons. Seminar leaders used the seminars as lures, then set up one-on-one, hard-sell meetings with participants, says the SEC report.
Among the investigation's findings: 13% of the sessions were fraudulent. Leaders attempted to persuade participants to invest in companies or investment opportunities that didn't exist. Yet another 23% of the seminar presenters offered unsuitable advice for seniors, meaning financial products that were too risky or didn't match participants' needs.
Stick with registered products that you understand. Gannon says seniors are at greater risk of fraud when advisers talk them into stocks that don't trade on the NASDAQ or New York Stock Exchange. Also of concern are unregistered investments like limited partnerships, hedge funds and corporate promissory notes that purport to pay guaranteed interest similar to a government bond.
Gannon says his organization also has found advisers who push indexed annuities -- insurance contracts that offer periodic payouts with returns linked to stock or bond indexes -- as guaranteed retirement income.
"Although these annuities may not be scams, they are very hard to understand, very hard to compare to other annuities and may have features like high surrender charges that make them really inappropriate for some older investors," Gannon says.
Recognize that age doesn't necessarily equal wisdom in a financial adviser. It's human nature to feel comfortable with professionals with whom you have something in common -- social ties, religious background or age. However, that comfort also can open you up to a senior scam.
"We constantly remind our members that someone having a financial title with 'senior' in it doesn't mean they're better advisers. Similarly, someone being your own age doesn't mean they're more trustworthy," says Mathisen. "You've still got to double-check any financial adviser's background and advice."
To report a potentially fraudulent investment adviser, call AARP at (800) 646-2283 or contact your state's securities regulator. If you'd like to volunteer to attend "free lunch" financial seminars in your area and report details to AARP to help spot a scam, visit the AARP website.