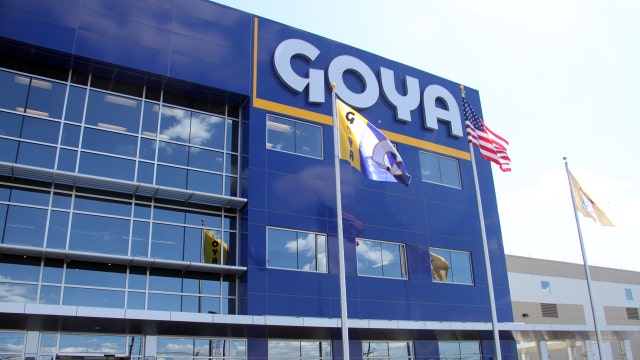 GOYA's success boils down to three main ingredients – quality products, authenticity, and ties to the company's Latin roots. Nevertheless, as a company facing the evolving food industry, GOYA Foods Executive Vice President, Peter Unanue says it best, "We can't rest on our laurels so we continue to innovate."
The History of GOYA
It all started with the Unanues' grandfather, Don Prudencio Unanue, an immigrant from Spain. Missing tastes from home and recognizing that others did as well, he started importing foods from Spain. A shipment of sardines labeled "Goya" struck him. So, he bought it… for a dollar.
Because the first product was in a can, Bob Unanue, GOYA President and CEO, explains, "You could not see the quality, you had to depend on the reputation, the last name, our last name, the GOYA name, which represented quality. So, from the very beginning, that was a guarantee – that if you opened a GOYA product, it was going to be good."
Breaking Through Boundaries
GOYA debuted on the shelves of mom and pop stores. However, as the immigrant population grew, so did the acceptance and openness of the community to the GOYA brand. However, the company still experienced resistance from super markets. When these stores finally started to acknowledge the growing Hispanic market, they not only allowed GOYA on their shelves, but also used the brand as a way to attract the Hispanic community to their stores. Bob Unanue captures the importance of the Hispanic community to the company's growth, "We were put into a section and most brands or companies would pay to get space in the super market, but our space was driven by the demand from the consumer for our products."
Growing GOYA
GOYA is tasked with remaining true to its authenticity and keeping up with the trends in the food industry. To ensure that GOYA remained on the cutting edge, GOYA Senior Vice President, Joe Perez attributes the company's investments in its own future, "Goya made the conscious decision investing half a billion dollars into its own infrastructure, factories, distribution centers, logistics, IT, to be the best of breed."
La Gran Familia GOYA
Perhaps most important to the brand's success is the group of people that make it all happen. Bob Unanue, Peter Unanue, and Director of Public Relations Rafael Toro all credit the company's employees to creating a family-like atmosphere that has resulted in the creation of exceptional products.
More From FOXBusiness.com...
Peter Unanue reflects on the power of the brand, "We've become more than a food company. We're an icon that all Hispanics of all nationalities associate with foods they eat, their heritage, and their culture."