Got a Medical Card, but Can't Afford the Procedure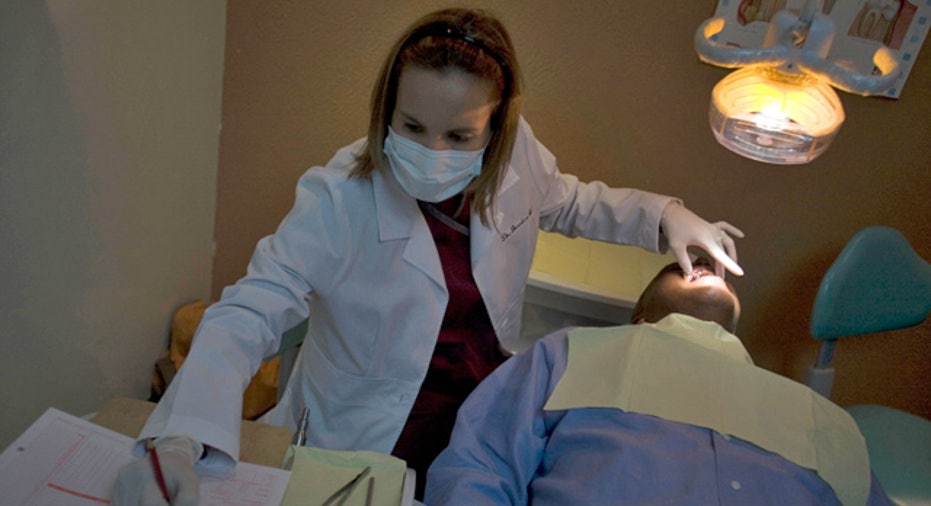 Dear Let's Talk Credit,
At my recent dental check up, a dentist suggested that I open a credit card to finance my needed surgical implant to replace a lost tooth. I was approved for $3,500. The dental procedure was scheduled to be done on May 7, 2014. Last week I got a bill that I was already charged $1,920 for a service that has not been started yet. After analyzing my income and expenses, I realized that I cannot afford the tooth implant. I just discovered I have to pay a huge amount in taxes for losing my house and I have no more deductions. How can I cancel my credit card, since the service is not done or even started yet?
- Narciso
Dear Narciso,
A good first step would be to call your dentist's office. Explain that you have decided you cannot afford the implant procedure and you wish to cancel. Next, ask for a detailed statement for the charge that was made to your card in the amount of $1,920. It could be that the dentist has already ordered and paid for the implant that would have replaced your missing tooth. Or, the office may have just charged a portion of the total cost in an installment. You would only be responsible for actual expenses associated with the procedure that you have scheduled.
The dentist's office should reverse charges on your credit card for any amount that was billed for future services. If they are unwilling, you have the right under the Fair Credit Billing Act to dispute the charge with your card issuer. Simply call the phone number on the back of your card or go to the issuing bank's website to file the dispute.
Most card issuers will credit the charge that is being disputed and then investigate the matter. It is up to the merchant (your dentist) to prove that the charge was legitimate.
If you do not wish to keep this credit card account, you can ask the card issuer to close the account. Keep in mind that you will be responsible for any charges that remain after your dispute is resolved.
Lets keep talking!
See related: Can you negotiate medical debt with collectors?, Medical credit cards: Treatment today, payment headaches tomorrow