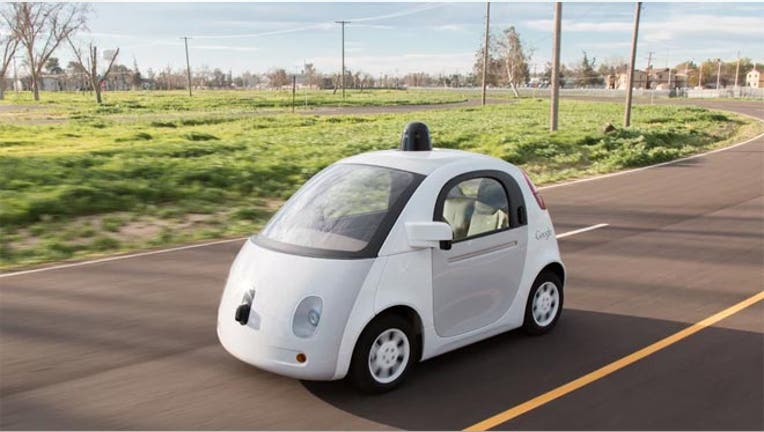 Google (NASDAQ:GOOGL) says its self-driving cars are ready to roam, with the latest prototype set to hit the roads of Mountain View, California this summer.
The company previously equipped Lexus vehicles with self-driving censors, but this will be the first time Google's own autonomous autos will leave the lot. About 25 vehicles will be released, each with a "safety driver" on board to monitor the car, with the speed capped to 25 miles-per-hour.
"This is a big deal in terms of the evolution of the self-driving vehicle," said Thilo Koslowski, vice president and automotive practice leader at Gartner.  "This car was made from the beginning for this purpose."
Google first began working on driverless vehicles in 2010, and the company says it aims to reduce the estimated 94% of car accidents caused by human error. Google's self-driving vehicles can sense when another vehicle or object is nearby and move accordingly, something that could protect against distracted driving.
Self-driving vehicles could also come in handy for elderly or other disabled individuals, making transportation more efficient and affordable for a growing class of citizens.
But until glitches are eliminated and every vehicle on the road is autonomous, driverless cars are not foolproof. The company has admitted to eleven minor traffic incidents with its vehicles thus far.
With companies like General Motors (NYSE:GM) and Volkswagen also exploring autonomous vehicles, Koslowski is predicting that there will be self-driving cars available to consumers by the end of the decade, around 2020.
"The way I see this initiative is it's another one of Google's moonshots, albeit a realistic one that's probably more around the corner than you would expect," said James Cakmak, analyst at Monness Crespi Hardt, predicting that the public will see more self-driving cars in the coming years.
Yet with significant research and development costs, and perhaps insignificant demand from consumers, analysts are predicting that the bet may not pay off for Google anytime soon.
"As far as becoming a real and scaled business for them, in short, no," said Cakmak.
Koslowski sees it as "a little bit of philanthropy from the company that's good for society."