Google Takes Aim at Amazon, Apple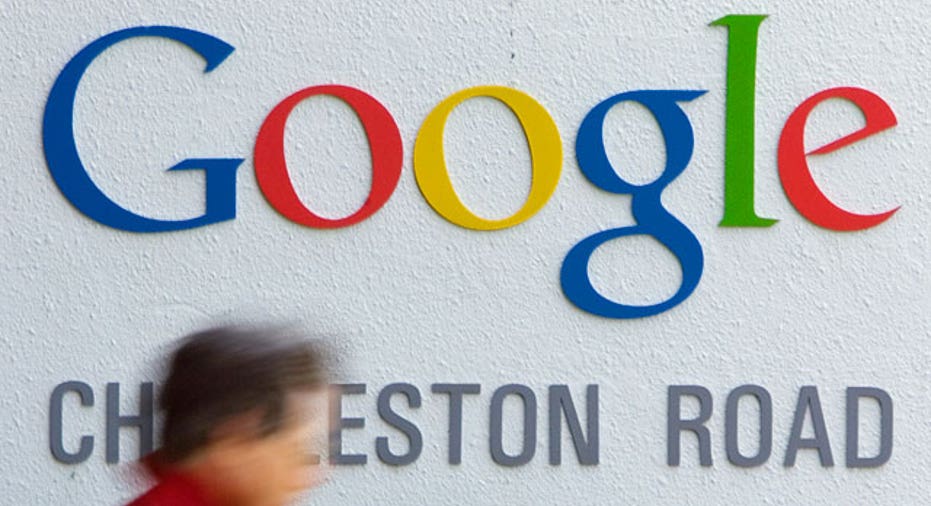 Google Inc (NASDAQ:GOOG) began selling digital books on Monday, intensifying the search engine's competition with Amazon.com Inc (NASDAQ:AMZN) and Apple Inc (NASDAQ:AAPL) and marking a significant push by the company to expand into the e-commerce business.
The new online bookstore, dubbed Google eBooks, features 3 million titles, from newly released best-sellers to freely available out-of-copyright books, which consumers can store in a personal online library managed by Google and then read on any device.
"All of your library is there at anytime; any device you pick up, all your books are present," James Crawford, the director of engineering on the Google Books team, told Reuters in an interview ahead of Monday's announcement.
The electronic books market is currently dominated by Amazon.com, which helped establish the market with the release of its Kindle reading device in 2007 and has a roughly two-thirds share of the U.S. market, according to Forrester Research. Earlier this year, Apple entered the market, selling electronic versions of books that can be read on its popular iPad tablet PC.
Google has an opportunity to offer electronic books to a vast segment of consumers who might not have been aware of electronic books, said Forrester Research analyst James McQuivey. But he noted Google would have a better chance of unseating Barnes and Noble in the No. 2 spot selling digital books, than Amazon.
"The Kindle brand is solid and their devices are super-elegant, very cheap now, and their bookstore is second to none as far as bookstores go," McQuivey said.
Google said its digital books are compatible with a number of reading devices, including the Barnes and Noble Nook and Sony e-reader, but are not compatible with the Kindle (save for titles in the public domain that do not rely on special digital rights management technology).
Google, whose Internet search algorithm has made it the world's most popular search engine, has created a special algorithm to help it set the optimal price for its electronic books, said Crawford.
"Our pricing strategy is to be competitive," relative to other electronic book offerings, said Crawford.
But, he noted: "We did not come into this and decide we're going to capture market share by undercutting price."
For many best-seller titles, he added, pricing is set by the publishers, to whom Google will in most cases pay 70% of the list price for each sale. For so-called non-agency books sold on Google's site, in which Google sets the price itself, Google will pay publishers 52% of the sale price.
Google said it also has partnership with independent booksellers who will sell the titles on their own websites.
While Google's experience in e-commerce is limited, some analysts believe that the transactional revenue from selling electronic books may be less important to Google than the breadth of online services it will be able to provide by offering books.
"I think it's kind of critical for Google to make sure they're providing as much that keeps users engaged and on Google as possible," said Evercore Partners analyst Ken Sena, whose comments were based on earlier reports about Google's electronic book plans, which lacked some of the details of Monday's announcement.
The introduction of the eBooks store comes several years after Google began an ambitious and controversial project to scan millions of library books, which resulted in litigation over orphan works, essentially books whose copyright owner is unclear.
The new bookstore is based on in-copyright titles for which Google struck partnerships with publishers, as well as out-of-copyright books now in the public domain.
Google will offer special software for consumers to read the books on their laptop PCs, as well as on smartphones such as the Apple iPhone and devices based on Google's Android software. Consumers will need to use Google's Checkout payment service to purchase books at Google's bookstore.
Forrester Research's McQuivey said Google could eventually generate advertising revenue from electronic books.
"By insisting on a cloud-based model ... they're basically positioned very well to go to an ad model," said McQuivey. "Every page that turns is pulled from a server and that way Google can sell targeted ads."