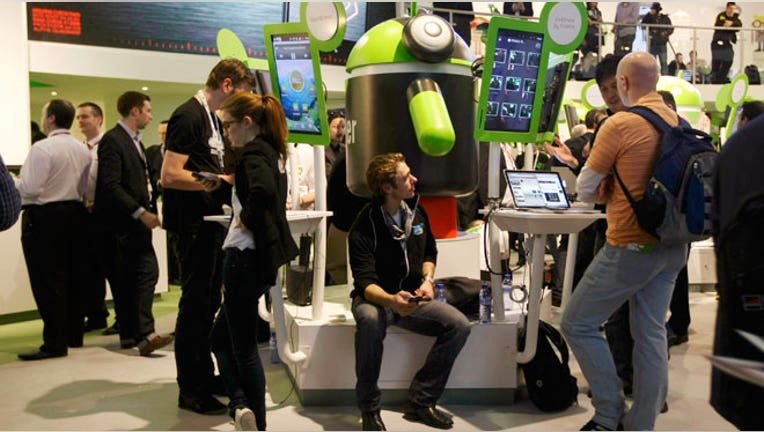 According to legal documents for its upcoming hearing with Oracle, between 2008 and 2011 Android generated less than $550 million in revenue for Google. Apple's iPhone, iPod touch and iPad, which use Google Maps and search, generated more than four times as much revenue for the Mountain View-based company during the same time frame, The Guardian reported on Thursday.
Roughly 100 million Android devices have been activated since the end of 2011, with an average of 850,000 devices activated each day, suggesting that Google pulls in slightly more than $10 per Android handset each year.
See more tech stories on the FOX Business Technology homepage.
Google CEO Larry Page said during an earnings call in October that the company was "seeing a huge positive revenue impact from mobile, which has grown 2.5 times in the last 12 months to a run rate of over $2.5 billion." Page's comments indicate that a large sum of Google's mobile revenue comes from services outside of its Android ecosystem.
Since the release of the iPhone, Google has had a deal with Apple to offer its Maps and search services on the popular handset, which may contribute largely to the company's $2.5 billion in mobile revenue.
This content was originally published on BGR.com
More news from BGR: