Goldman Sachs Execs Switch Gears, Go Red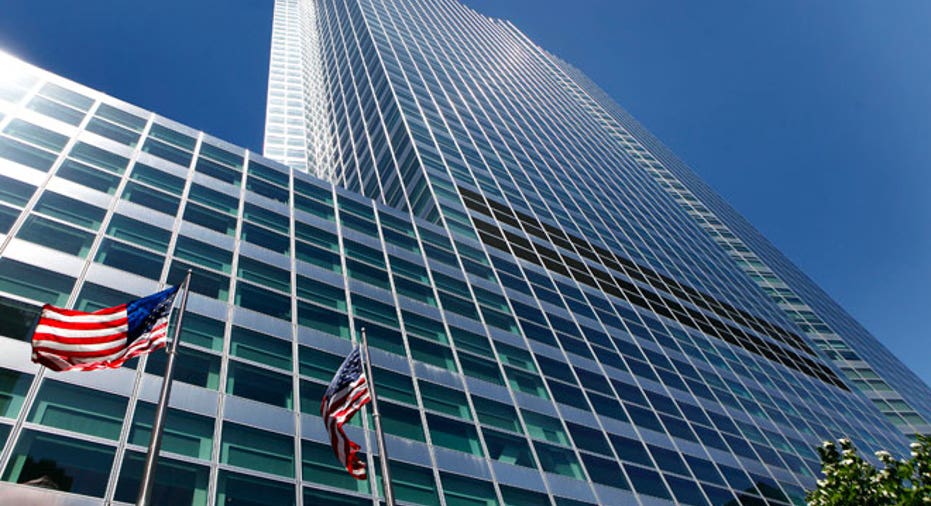 Here's one way to really anger your boss if you work at Goldman Sachs: Tell the world you're supporting Jeb Bush for president in 2016.
Lloyd Blankfein, the Goldman Sachs chief executive, a Democrat and long-time political supporter of Hillary Clinton, is hopping mad over news that executives at Goldman Sachs are going to hold fundraising events for Bush, who is widely believed to be running for the 2016 Republican nomination. The leak of the fundraisers first appeared in Politico causing Blankfein to demand answers as to why people who work for him want to publicize they are supporting someone running against Clinton, who is expected to announce her own candidacy in the coming weeks as a 2016 Democratic contender.
"Lloyd doesn't care who you support," one Goldman insider said. "He just hates the fact that someone wanted to highlight that there are people at the firm who want Jeb over Hillary."
Goldman Sachs spokesman David Wells said its "not correct" that Blankfein is angered by the public show of affection for Bush, but refused to elaborate.
Goldman Sachs and its partners has long been known to give money equally to both parties during presidential elections as a way of hedging its bets and keeping powerful friends at the White House no matter who gets elected. As a result, its chief executives have served in key economic posts for both Republican and Democratic administrations; Republican Hank Paulson was George Bush's Treasury Secretary, while Democrat Robert Rubin served as Treasury Secretary under Bill Clinton.
But in recent years with Blankfein running the firm, Goldman has changed tactics. The firm threw most of its fundraising weight behind Democratic candidate Barack Obama's successful 2008 presidential victory, particularly when polls showed he was far ahead of Republican John McCain.
After Obama began attacking Wall Street "fat cats" during his first term in office and imposed strict new financial regulations, Goldman Sachs switched sides in 2012, with executives handing most of their money to Republican Mitt's Romney's unsuccessful run.
For Blankfein and the firm, 2016 presents a quandary. The polls show a tight race between Clinton and Bush, the Wall Street establishment choice among Republicans. But the Goldman chief has long boasted that he is a "Hillary supporter," (Clinton earned hundreds of thousands of dollars in speaking fees from Goldman under Blankfein) and aides to Blankfein have repeatedly said that Goldman's president, Gary Cohn was among the earliest Obama supporters, even when he won the nomination over Hillary Clinton in 2008.
Blankfein, like many on Wall Street, believes Hillary Clinton will govern much like her husband Bill Clinton had when he was president in the 1990s, where the economy and the markets flourished with a massive de-regulation of the financial business.
One problem for Blankfein: The Democratic party has moved left in recent years; though Hillary Clinton is considered to have the odds in her favor on being favorite for the nomination, she is being moved to the left by left-wing progressives such as Democratic Massachusetts Senator Elizabeth Warren, who has railed against the power of the financial industry.
Blankfein's bet, according to people who know him, is that Clinton will do her fair share of bank bashing as she gets her campaign off the ground to appease the Warren supporters in the party, but that at some point "she will shut up and go back to being her normal self again," according to one person with knowledge of Blankfein's thinking. Blankfein also believes Clinton, with her massive fundraising machine, will eventually become president.
For that reason, he doesn't want any public support of affection for Bush, or as one insider put it, "he doesn't want to see it highlighted in the press."