Goldfish crackers recalled over salmonella concerns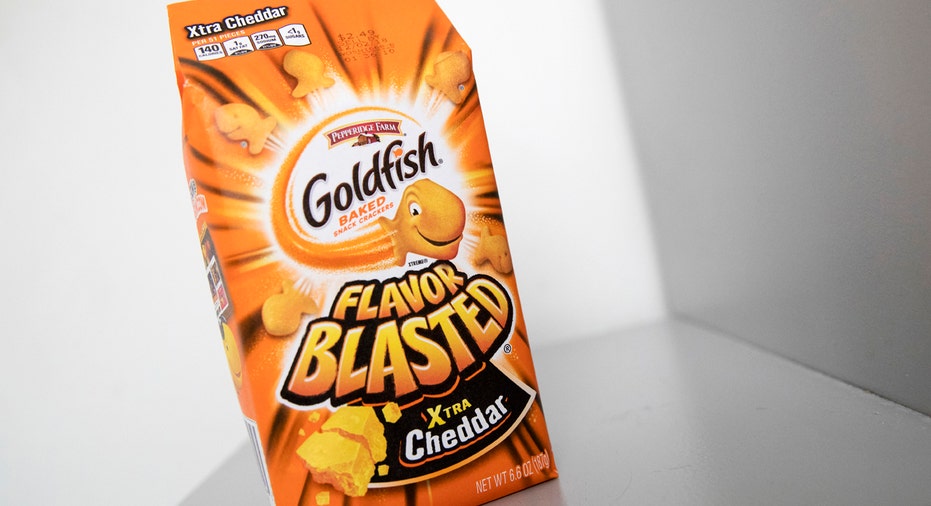 Pepperidge Farm issued a voluntary recall of certain Goldfish crackers over salmonella concerns.
The company said one of its suppliers recalled the whey powder, which the company uses in a seasoning applied to the affected crackers,  due to the potential presence of salmonella bacteria.
Flavors subject to the recall include Flavor Blasted Xtra Cheddar, Flavor Blasted Sour Cream & Onion, Goldfish Baked with Whole Grain Xtra Cheddar and Goldfish Mix Xtra Cheddar + Pretzel, the company said.
Pepperidge Farm said the products were distributed throughout the U.S., but no illnesses have been reported.
Mondelez Global LLC issued a similar recall on Sunday due to concerns that salmonella bacteria could be present in whey powder used in some of its Ritz cracker products, including various size packages of Ritz Bits Cheese and Ritz Cheese Cracker Sandwiches.
People infected with salmonella may develop diarrhea, fever and abdominal cramps, according to the Centers for Disease Control (CDC). The infection can pose serious risks to young children, older adults and people with weak immune systems, though it's not usually life-threatening.