GM's Top Lawyer Takes Heat Over Ignition-Switch Recall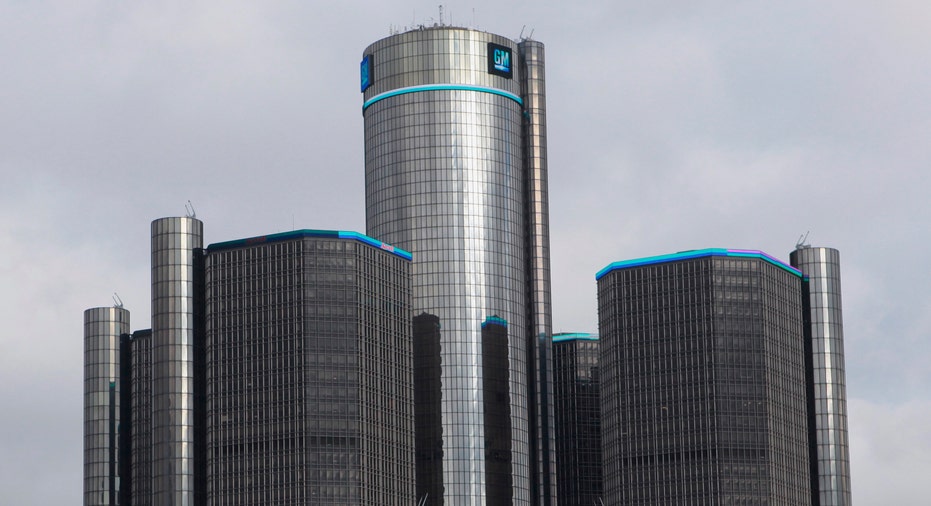 During a Senate hearing on Thursday, the top lawyer at General Motors (NYSE:GM) took heat from lawmakers over how the automaker's legal department handled information related to a defective ignition switch.
Michael Millikin, GM's general counsel, took heat for his department's failure to follow up on signs of a problem with the part, which has been connected to 13 deaths. Earlier this year, GM recalled a total of 2.6 million vehicles worldwide to fix the faulty switches that can cause vehicles to stall and lose power to air bags. The company said employees were aware of the issue at least a decade earlier.
In April 2013, a lawyer representing a plaintiff suing the company presented former GM engineer Ray DeGiorgio with evidence that the ignition switches, which were used in the Chevrolet Cobalt and other small cars, were altered in 2006 to increase the torque required to turn the key. DeGiorgio said during the deposition that he didn't recall making the change.
Lawmakers also raised concerns over the handling of so-called death inquiries from the National Highway Traffic Safety Administration, which routinely asks manufacturers for information about accidents that included fatalities.
Death inquiries were previously handled by a product investigations unit at GM. Chief executive Mary Barra said she will ask Jeff Boyer, GM's vice president of global safety, to make sure death inquiries are brought to her attention.
According to Millikin, his department is now required to bring any cases that involve fatalities or serious injuries to his desk. His focus will be on "open engineering issues," he added. Millikin said he first learned about the ignition-switch troubles in the first week of February, when GM announced a recall.
GM also appointed an outside law firm to conduct a review of the company's litigation practices. An investigation conducted by former U.S. attorney Anton Valukas indicated that top lawyers inside GM weren't normally told of pending settlements below $5 million.
"I wish I had known about it earlier. I would have taken action," Millikin told members of a Senate subcommittee. "We had lawyers who didn't do their jobs. Those lawyers are no longer with the company."
Sen. Claire McCaskill (D-Mo.) went as far as to suggest that Millikin should have been fired. Barra defended Millikin, calling him a man of integrity who was let down by lower-level lawyers. Barra added that she continues to make changes at GM, and "to do that, I need the right team."
DeGiorgio was one of 15 GM employees who were dismissed in the wake of the Valukas report, which found that DeGiorgio's decision to use the same part number for the original ignition switch and the updated part kept GM from getting to the bottom of the defect.
The years-long delay in recalling the affected cars has spurred an investigation by the Department of Justice. GM has already agreed to pay the National Highway Traffic Safety Administration a maximum fine of $35 million.
In March, Toyota paid a $1.2 billion settlement to end a criminal investigation into recall delays. The world's largest automaker was late to address safety issues that caused unintended acceleration of certain vehicles.
GM also called back millions of additional vehicles in the months following the ignition-switch recall. The top U.S. automaker recently announced a recall of 8.45 million vehicles in North America, including certain models experiencing a separate ignition problem.
"Yes, we've recalled large volumes of past models -- a result of our exhaustive review coming out of the ignition switch recall," Barra said in her written testimony for the Senate hearing. "But we also conducted 12 recalls of less than 1,000 vehicles and four recalls of less than 100 this year. This demonstrates how quickly we are reacting when we become aware of an issue."
During Thursday's hearing, Sen. Richard Blumenthal (D-Conn.) urged Barra to expand the compensation program for accident victims to include the latest recalls for keys that can inadvertently turn out of the "run" position. Barra said the issues have distinct differences, and GM doesn't plan on expanding the fund.
Kenneth Feinberg, who is handling the compensation fund and appeared before the Senate panel separately, said he has no authority to go beyond the list of 2.6 million cars. Meanwhile, Millikin told the lawmakers that GM will not waive its right to be shielded from liabilities that emerged prior to the company's 2009 bankruptcy.
Feinberg's protocol will accept claims for accidents that occurred before and after the bankruptcy, which left liabilities with "old GM."
Also testifying before the Senate was Delphi Automotive (NYSE:DLPH) chief executive Rodney O'Neal, who said the parts supplier isn't responsible for the failure to catch problems with its ignition switch. Delphi's product "met the requirements of the customer," he explained, adding that GM wanted the switch to have a "European feel."
Barra agreed that GM is solely responsible for making sure parts supplied by Delphi and other companies work properly in conjunction with other parts.
Some of the lawmakers praised Barra, who noted that employees have called her directly about potential safety problems, for her efforts to address cultural issues inside the company.
In the wake of its ignition-switch issues, GM created the new position of vice president of global safety, hired additional safety investigators and started a program to encourage employees to report safety concerns.