GM to Buy Back $3.2B of UAW's Preferred Stock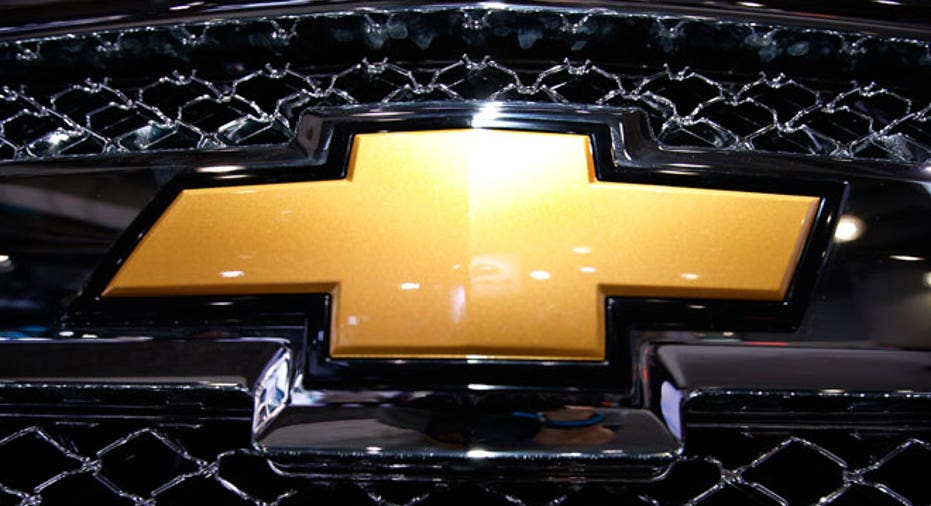 General Motors (NYSE:GM) announced on Monday it will repurchase about $3.2 billion of preferred stock from VEBA, the United Auto Workers Retiree Medical Benefits Trust.
The buyback is contingent on the nation's largest automaker completing an offering of senior secured notes by the end of this month. GM said it plans to offer notes with maturities of five, 10 and 30 years.
GM intends to repurchase 120 million preferred shares, or about 46% of the UAW retirement fund's total holdings, for about $27 each. The company said it will log an $800 million charge related to the stock repurchase in the third quarter.
After the buyback, VEBA will have 140 million preferred shares, while the U.S. Treasury holds about 101 million shares and the Canadian government has 16 million shares.
VEBA received the shares in exchange for agreeing to concessions during the auto industry's struggles amid the financial crisis. As a result, the trust took in profits from GM's initial public offering.
VEBA is in the middle of a battle with Italian car maker Fiat over the value of Chrysler Group, which Fiat bought out of bankruptcy in 2011. Fiat intends to eventually purchase VEBA's stake and merge with Chrysler, but for now, the two sides are moving forward with plans for a Chrysler IPO.
GM shares were down four cents at $36.79 early Monday morning.