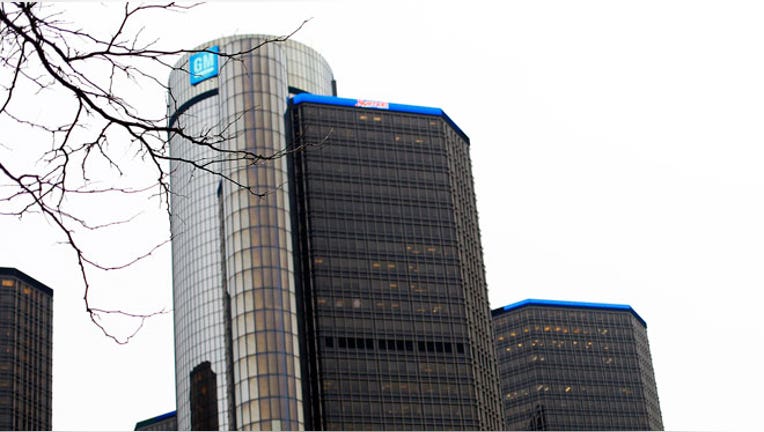 A General Motors (NYSE:GM) engineer who is at the center of questions concerning the automaker's ignition-switch recall recently met with congressional investigators, as inquiries into the timing of the recall move forward.
GM recalled 2.6 million vehicles worldwide to fix the defective ignition switches. The issue has attracted scrutiny from lawmakers and the Department of Justice. According to GM, some employees were aware of a possible defect as early as 2001, and the faulty parts can be traced back to 13 deaths.
The engineer, Ray DeGiorgio, was placed on paid leave last month along with his supervisor, Gary Altman. DeGiorgio faced extensive questioning on Capitol Hill last week and seemed distraught over the deadly ramifications of the faulty part, a congressional aide confirmed to FOX Business.
GM suspended the two engineers after a briefing from former U.S. attorney Anton Valukas, who is leading an internal investigation of the defect. The company did not name the employees.
Citing documents provided by Delphi Corp., a House memo revealed that DeGiorgio, the project engineer for ignition switches used in the recalled vehicles, approved a redesigned part in 2006.
However, the new ignition switch didn't receive a new part number, forcing GM to expand its recall to include vehicles that may have been improperly repaired with old parts. The move also fueled allegations that GM employees attempted to hide the defect and avoid a recall.
During initial hearings in Washington, GM chief executive Mary Barra said it is "completely unacceptable" that a part would be changed without receiving a new part number.
"That's not a process of good engineering," Barra added.
DeGiorgio, who has not spoken publicly since the ignition-switch recalls began in February, was questioned about the defective ignition switches in connection with a lawsuit filed by the family of a Georgia woman who died in an accident. During a deposition in April 2013, DeGiorgio said he did not recall authorizing Delphi, GM's supplier, to change the part.
DeGiorgio told investigators he forgot about his decision because the fix was made seven years earlier and was one of several upgrades made at the time. The change called for a new spring in the ignition switch and a printed circuit board. The PCB was preventing some Saturn Ion cars from starting.
The ignition-switch defect can cause car keys to inadvertently turn out of the "run" position, cutting off power to air bags and power steering. DeGiorgio appeared troubled over his failure to tie the faulty ignition switches to air bags that did not deploy, according to the congressional aide.
The Wall Street Journal and New York Times first reported news of DeGiorgio's meeting on Capitol Hill.
A second congressional aide said staff members have met with other current and former GM officials. The House Energy and Commerce Committee has yet to schedule another hearing, although lawmakers have said they plan to hold additional hearings after GM's investigation is completed.
GM, the nation's largest automaker, has said Valukas would likely submit his findings by June.
Earlier this month, GM agreed to pay a maximum $35 million fine to the National Highway Traffic Safety Administration, admitting the company failed to provide a recall plan within five business days of learning about the safety issue, as required by law.
Following the ignition-switch recall, GM fast-tracked pending safety reviews that led to recalls covering millions of additional vehicles this year. GM recently announced four new recalls and said it plans to take a $400 million charge in the second quarter to cover costs tied to repairs.
FOX Business reporter Rich Edson contributed to this report.