Glaxo Cancer Vaccine Fails, Testing Continues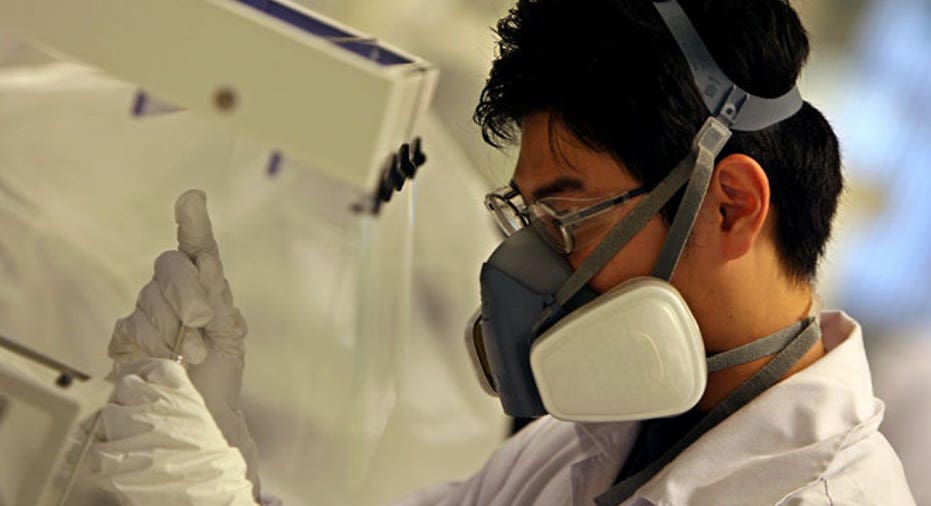 GlaxoSmithKline (NYSE:GSK) said Thursday that it missed late-stage trial expectations for a cancer vaccine, sending shares lower in early trade.
However, the British drug giant said it will continue to study the therapy in an effort to reach a different group of patients that may still stand to benefit.
The MAGE-A3 antigen-specific cancer immunotherapeutic did not meet its first or second primary endpoints in the Phase 3 study of 2,000 patients with non-small cell lung cancer. Simply put, the experimental therapy did not help extend patient' lives when the disease recurred.
The therapy, completed using Agenus' (NASDAQ:AGEN) vaccine antigen QS-21 Stimulon adjuvant, was designed to try and stop the return of the disease after surgery.
Vincent Brichard, head of immunotherapeutics at GSK Vaccines, said the company was "disappointed" by the trial's outcome but "remains committed" to the project.
Shares of GSK fell 1.5% to $53.91 in recent trade.
GSK says it will continue the study until the third primary endpoint is assessed, which would be targeted for MAGE-A3 positive patients.
If the analysis is successful, GSK says there is a potential for a regulatory filing. The data is expected to be available in 2015.