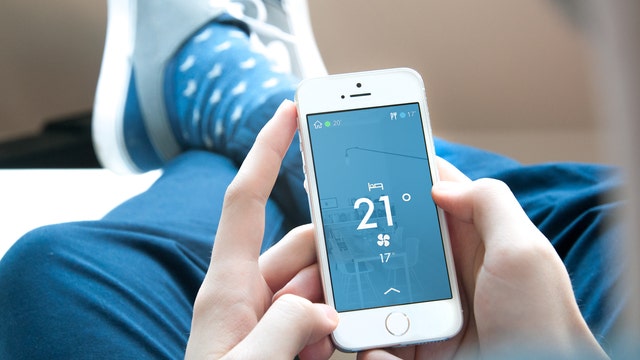 Is the competition among smart thermostats heating up?
German smart thermostat company Tado recently raised $13.6 million in new financing from backers Target Partners and Shortcut Ventures. CEO Christian Deilmann says the funding will be used to fuel growth in Europe and help the company expand in the United States.
Earlier this year, Google (NASDAQ:GOOGL) acquired smart thermostat startup Nest for more than $3 billion.
Unlike Nest, which offers a single thermostat that can control both heating and cooling systems, Tado offers separate thermostats and apps for heating and cooling. With Tado, Deilmann says most of the "intelligent" features are in the smartphone app and on the server.
"[The] Tado app on the smartphone can detect when the last person has left the house, so the heating and air conditioning can go into a savings mode," says Deilmann. "But when the first person arrives back home, it's already warm and comfortable."
He says these functions are enabled by geo-location signals.
And though the Google acquisition brought Nest into the spotlight in the U.S., Deilmann says the Tado product will bring something new to the market – even though both technically fall into the "smart thermostat" category.
"On the cooling product, we are not direct competitors at this point in time, since Nest is controlling combined air systems for heating and cooling," explains Deilmann. "Tado connects window units and mobile units – it's different systems that we connect."
Earlier this summer, Tado ran a successful Kickstarter campaign for its "Cooling" product. The company raised over $200,000 from 1,601 backers for the product, which the company says can turn almost any AC unit into a "smart" device.