GE Not Exposed to Nuclear Liability in Japan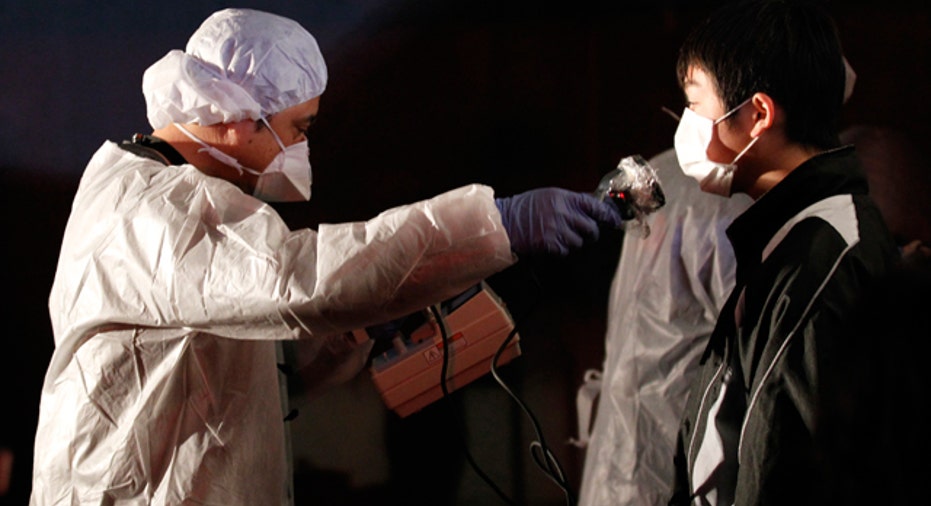 Thanks to a nuclear-industry practice known as channeling law, General Electric (NYSE:GE) doesn't appear to be on the hook for liabilities related to the nuclear crisis at Japanese reactors designed 40 years ago by the blue-chip conglomerate.
Since the magnitude 9.0 earthquake that has paralyzed Japan, GE's stock has slumped as much as 7.4%, in part due to worries about its legal exposure to the Fukushima Daiichi nuclear facility, which is said to be teetering near a nuclear catastrophe.
However, analysts believe GE has little to worry about from a legal perspective and its bottom line may actually get padded by a potential increase in demand for sources of energy it specializes in.
"GE's liability for the issues in Japan as a supplier are contractually zero, we believe," Barclays Capital analyst Robert Cornell wrote in a research note.
That's because of a long-standing channeling law that exists between the U.S., Japan and other countries that ensure liability for nuclear accidents and damage is channeled exclusively to the plant operators and the government, Citigroup analyst Deane Dray notes.
The practice calls for plant operators to carry insurance. In Japan's case, plant operators have to provide $1.2 billion of coverage, with the government picking up the rest of the tab, Citi wrote.
"This would mean that there is no right to recourse against suppliers of nuclear equipment like GE," Dray wrote. "Channeling law is applicable in Japan, and protects equipment suppliers and the designers of nuclear facilities from liability."
Even if the channeling law didn't exist, the issues at Fukushima are believed to be due to power failures caused by the earthquake and ensuing tsunami, not GE's design.
It is worth noting there has been criticism about GE's design of the boiling water reactor and containment system. Regulators in the 1960s and 1970s expressed concern the containment vessel would probably burst, spewing dangerous radiation, if the cooling systems ever failed.
GE, which has been supplying technical assistance to the operator of the Fukushima facility, Tokyo Electric Power, pushed back against criticism.
"The BWR Mark 1 reactor is the industry's workhorse with a proven track record of safety and reliability for more than 40 years," Michael Tetuan, a spokesman for GE Hitachi Nuclear Energy, told The Wall Street Journal. "There has never been a breach of a Mark 1 containment system."
Even though GE may not have to worry about liability issues, it is possible its nuclear business will take a hit due to its involvement in Fukushima, or a general scaling back of nuclear initiatives by governments around the world.
While some have called for a moratorium on new nuclear projects, the White House has said President Barack Obama remains committed to nuclear energy. Obama recently unveiled a 2012 budget calling for a bump in nuclear loan guarantees to $36 billion, which Dray notes is enough to build 9-13 new nuclear reactors in the U.S.
Yet nuclear sales at GE represent just 3% of the company's total sales, Citi notes.
Besides, GE makes a boiling water reactor design that is largely out of favor around the world, meaning its "future share of the nuclear business was likely to be modest," wrote Cornell.
It's possible other GE businesses could benefit from Japan's attempt to replace the damaged nuclear reactors with other sources of energy, especially gas-fired power.
Dray notes GE is one of the largest makers of gas turbines, which is the company's largest business and represents 7% of total revenues. Its chief competitors in this space include Siemens (NYSE:SI), France's Alstom and Mitsubishi.
"This set of problems in Japan, and the anti-nuclear sentiment that might develop in the US and maybe worldwide, might shift the power generation emphasis to GE strengths in gas turbines, steam turbines (coal and gas fired) and wind of course," wrote Cornell.
That thinking has led some to question whether the selling in shares of GE, which closed on Friday at $20.36, has been overdone. The stock dropped to $19.92 on Monday and tumbled to as low as $18.60 on Tuesday before rebounding above $19.00.
"We consider GE's share price pressure…to be excessive given its limited financial responsibility for damages related to the nuclear failures, and within the context of its relatively small (3% of sales) contribution from nuclear markets," wrote Dray. "We believe the share price reaction reflects headline risks rather than an accurate assessment of GE's financial exposure."