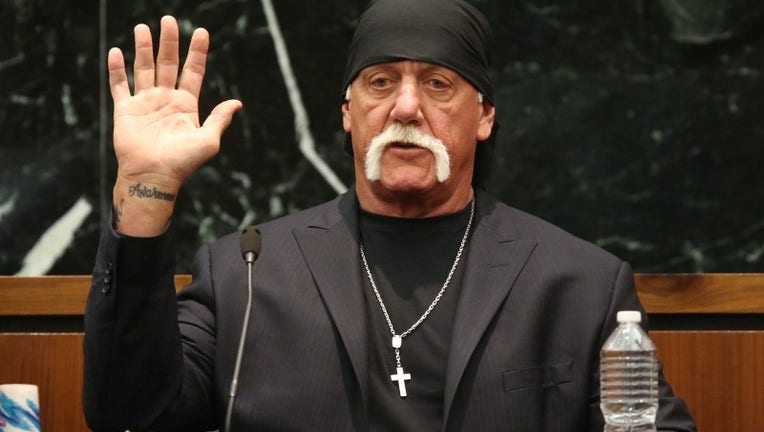 The former Gawker editor who posted a sex tape of celebrity wrestler Hulk Hogan will stand witness in a Florida courtroom this week, as the website argues it exercised its press freedom in the 2012 release of excerpts of the secretly recorded video.
A.J. Daulerio, Gawker editor at the time, has emerged as the face of the former professional wrestler's contention that the company had few limits in using sexual content to encourage web traffic. Gawker, which begins presenting its defense in the $100 million lawsuit Monday, has said Daulerio is expected to testify.
The one-minute, 41-second edited sex clip features Hogan having sex with the wife of his then-best friend, radio "shock jock" personality Bubba the Love Sponge.
Hogan, 62, said he did not know the consensual encounter, which took place five years earlier in Bubba's home, had been recorded.
The celebrity, one of the wrestling world's lead figures in the 1980s and '90s, is asking for damages in the privacy-invasion suit that could financially destroy New York-based Gawker, known for pushing the role of the media in the digital era.
The website has argued that Hogan made his sex life a public matter and its post was protected under the First Amendment of the U.S. Constitution.
Gawker's high-profile founder, Nick Denton, is also likely to testify in the civil trial in St. Petersburg, Florida, near the wrestler's home.
Hogan, whose legal name is Terry Bollea, took the stand last week in his signature black bandana, to tell jurors he was still suffering from humiliation following the tape's release.
His appearance kicked off a case that so far has addressed topics from journalism ethics and website analytics to Hogan's statements about his penis size.
Daulerio has received some of the most searing scrutiny from Hogan's attorneys.
During a videotaped deposition, he called celebrity sex tapes newsworthy unless they involved a child. When pressed on an age, he drew the line at under four, which Gawker later called a "flip" reference.
(Editing by Bernadette Baum)