Gas Prices to Head South Before Winter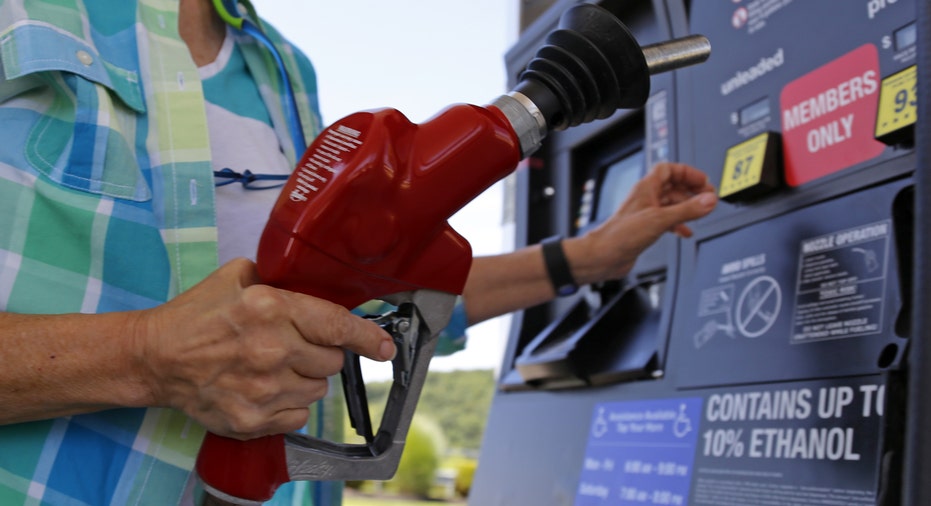 Gas prices crossed the unofficial end of summer in the midst of a six-day slide, and forecasters believe the fall months will offer more savings for drivers.
A jump in oil prices and concerns that Hurricane Hermine might disrupt refineries lifted gas prices in the final two weeks of August. Those two trends eventually subsided, allowing prices at the pump to move lower heading into the Labor Day holiday weekend. Road-trippers enjoyed the cheapest Labor Day gas prices in 12 years, according to AAA. The national average emerged from the weekend at $2.20 a gallon, eight cents higher than a month ago but still 18 cents lower year-over-year.
Labor Day capped the cheapest summer for drivers overall since 2004 with Americans saving $18.9 billion, GasBuddy.com said.
In its weekly report, AAA noted that seasonal trends will likely keep downward pressure on gas prices through the rest of 2016. Demand for gasoline will be on the decline following the conclusion of the busy summer driving season, and refineries are about ready for the transition to cheaper winter-blend gasoline. Based on EPA regulations, refiners can make the switch from summer-blend gasoline after Sept. 15.
South Carolina holds the current mark to beat, as gas prices in the state average $1.94 a gallon. Alabama ($1.97), Mississippi ($1.98) and New Jersey ($1.99) also sit below the $2-a-gallon milestone. Expect more states to join the list soon. Texas ($2.01), Virginia ($2.01), Missouri ($2.01) and others are right on the cusp.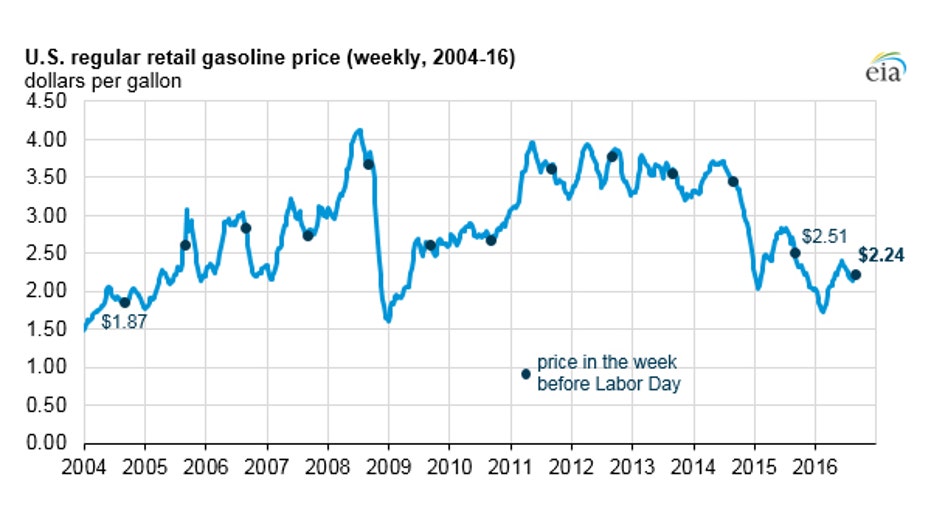 GasBuddy.com Senior Petroleum Analyst Patrick DeHaan is projecting at least 16 states will average less than $2 a gallon by Halloween, he wrote in a new report. Nearly 25% of U.S. gas stations are posting prices of $1.99 or less, up from 20% last week.
The national average could also slip past $2 a gallon as soon as Halloween.
"With the summer driving season now behind us, what we see ahead looks terrific for motorists," DeHaan said.
Savings at the pump have been sustained amid a persistent slump for oil prices, which have returned to sub-$50 levels. U.S. crude oil futures were recently trading near $44 a barrel.
The oil market has swooned under the pressure of a global surplus. Many drillers in the U.S. and elsewhere have idled oil rigs, waiting for prices to rebound. Still, producers around the world have largely kept the spigots open, and Iran has boosted its output of oil since the U.S. lifted economic sanctions.
Oil traders continue to look for clues that OPEC and Russia will set a cap on oil production, thus reducing the glut of oil that has kept a lid on prices. Saudi Arabia, OPEC's largest member, has indicated that freezing would depend on coordination with Russia, the world's second-largest source of crude. On Monday, the two nations agreed to a pact that calls for cooperation, but the deal included no firm commitment to capping production.
News of the agreement came just three weeks before an informal OPEC meeting scheduled for late September. Analysts expect the talks to focus on a possible production freeze.
A deal to cap the flow of oil could change the outlook for gas prices in the U.S. Analysts are also keeping an eye on weather reports in the event any hurricanes threaten to cause problems for refineries along the Gulf Coast.