Gap Struggles to Find the Right Customer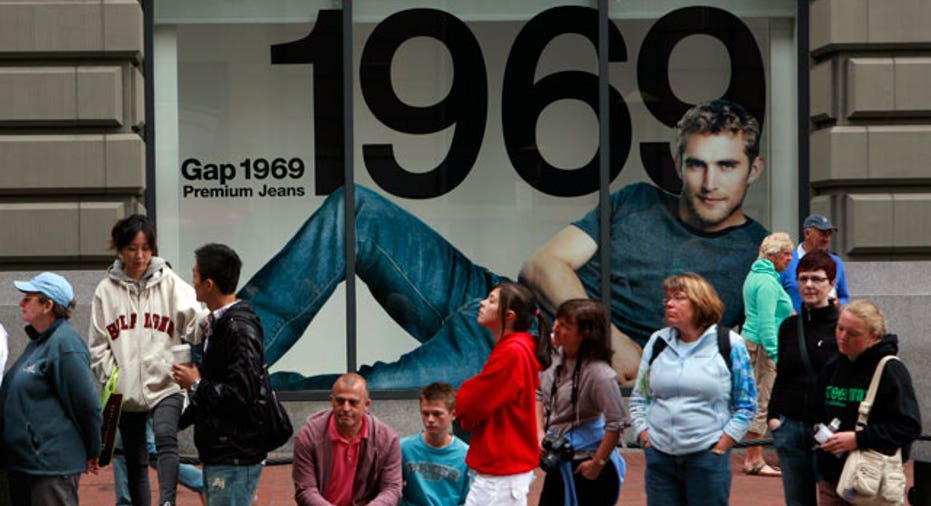 Gap Inc.'s (NYSE:GPS) struggle to find a target customer in the U.S. is behind the retailer's plan to shutter more than 20% of its flagship Gap brand stores in North America over the next two years, analysts said Friday.
While Gap has been reducing its store count over the past few years, the latest move is a result of continued struggles in its home market.
Gap's profit fell 19% in the second quarter when compared to the same period last year, and North American sales at Gap fell 3%. Gap Inc.'s Banana Republic posted a 2% decline in sales. For Old Navy, which will not eliminate locations but downsize its stores, sales were unchanged.
"Gap has been struggling for a decade to find the right target customer," said Adrienne Tennant, a retail analyst with Janney Capital Markets. "They have disappointed customers on and off, and the product is confusing for target customers."
Gap's announcement came one day before the Commerce Department released promising retail sales data for September. Excluding automobile sales, sales increased 0.6% in September, and overall retail sales rose 1.1% to mark the largest increase in seven months.
The uptick in retail sales dampened concerns over consumer spending, which accounts for about two thirds of U.S. economic activity.
For Gap, greater consumer spending would be a welcome development. But the company's closing of 189 Gap stores—bringing its total to 700 locations, excluding outlet stores—seems less a sign of the weak economic times than the company's inability to attract U.S. customers.
In fact, Gap is expanding its retail operation in China and expects to have 400 stores in the country by 2014, all while the namesake store has lost much of its stature in American retail.
"Gap lost its way long before the economy turned south," said Greg Girard, the program director of merchandise strategies at IDC Retail Insights. "Gap lost its way, and the closures are a consequence of that. They over expanded their stores and tried to reach too many different customers."
Girard added that Gap Inc. made a strategic mistake by targeting similar customers for Old Navy, allowing the store to cannibalize Gap's sales. "They also tried positioning Banana Republic above the others as the store you graduate into, but that hasn't really happened," he said.
Gap has found success in other countries, making up for lost ground in the U.S. Gap's domestic business, Tennant said, and Gap International has become a more lucrative arm for the retail company in countries like China and Italy.
The company's expansion of its flagship store in other countries resembles a familiar strategy for American retailers. Consider Tommy Hilfiger, which made a name for itself in Europe as a luxury brand. "The fact that the Gap has a different trajectory in other countries is not uncommon," Girard said.
In the U.S., Gap is struggling to maintain a customer base. Its target market is now fixed on customers between the ages of 25 and 35, but the store has changed its focus enough times to confuse shoppers. And in shifting its focus over the last decade, Gap made it difficult to keep track of consumer demand.
"The folks at Gap said the consumer doesn't want it until we have it. That worked for Steve Jobs because Apple created innovative products, but that doesn't work when you are selling products in a distinguished category," Girard said.