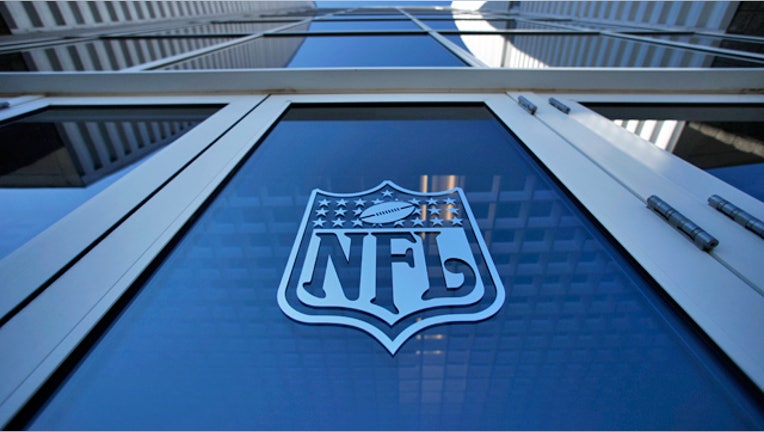 With the Super Bowl and Sochi Olympics rapidly approaching, gangsters are seeing dollar signs.
Sophisticated crime rings are developing pop-up e-marketplaces and sourcing cheap apparel from abroad, readying to profit millions of dollars selling counterfeit goods to unsuspecting deal hunters.
More than $17 million worth of Super Bowl 2013 merchandise -- from fake jerseys, hats and jackets to tickets and other souvenirs -- was seized last year, according to U.S. Immigration and Customers Enforcement.
While the NFL has forced the shutdown of more than 2,500 websites offering counterfeit team merchandise, the federal government arrested a dozen people ahead of this year's Super Bowl and the Sochi Organizing Committee pledged to implement a more effective response to the theft of licensed Olympic gear, the hill is steep.
Without further consumer awareness, defeat is like a large-scale game of whack-a-mole, said David Sugden, an attorney specializing in grey markets at Call & Jensen.
"Whenever there's demand for anything --whether it is sports memorabilia or airplane parts -- you're going to find there's an effort from dishonest entrepreneurs to sell dishonest products," he said.
Brands may succeed in shutting down one, but two more are always waiting in the wings.
Traditional crime rings are attracted to the ease of importing apparel over, say, drugs and narcotics, and can quickly develop a website for the sale of illicit merchandise. The sites can also be written in such a way that the actual ring leaders are difficult to prosecute.
And it's extremely lucrative. Despite the fact that some of these counterfeited products are indeed far superior to their legitimate counterparts, thieves oftentimes price them in the same ballpark so as to maintain the ruse that the products being purchased are real.
"It allows you to maintain the margins of legitimate goods, making it an extremely attractive business with a very low barrier to entry," said Fred Feldman, chief marketing officer of brand protection firm MarkMonitor, which works with the NFL.
It's also easier to fool a shopper online, whereas consumers tend to be more cautious of a random man selling t-shirts out of the back of his truck in the rear of the stadium parking lot.
"Prior to Internet commerce, counterfeiters were often outside of stadiums or in flea markets or just on city streets," said Sugden. "That kind of environment suggests to a reasonable consumer that this stuff probably is not authentic."
Of course, some shoppers looking for a deal are willing to sacrifice the quality. In fact, a MarkMonitor survey from 2012 found that these deal hunters are 20 times more likely to buy counterfeit than regular consumers.
"Consumers have become more price sensitive and understand that one of the powers of the Internet is to compare and contrast prices to find the best deal," Feldman said.
With millions of revenue on the line, that has become a nightmare for brand owners.
Officially licensed NFL jerseys, for example, run between $100 and $300 at authorized outlets, though some are sold for as low as $60 depending on the player's status. Jerseys on a few unlicensed sites visited by FOX Business were sold for as little as $20.
But outside of the obvious money dilemma for brands and quality problem for users, retailers argue there are far deeper consequences. Buying under-the-table gear often helps to fund crime rings with malicious intent.
While these may seem like "harmless goods" compared to, say, a counterfeited airplane part, it may provide organized criminals the financial freedom to more easily smuggle illegal goods like guns, even humans.
The unethical behavior might also involve swiping shoppers' credit card data or identities for financial benefit or to set up the next illicit website once the first fails.
Follow the Money Trail
Brands are now working with authorities to follow the money trail and supply chain to better prosecute counterfeiters.
Federal authorities have already arrested a dozen people and seized $20 million in counterfeit apparel ahead of this year's Super Bowl, including fake jerseys and tickets they say would have been good enough to pass at MetLife Stadium.
However, it will remain an uphill battle as long as there is consumer demand.
In April, the NFL received a favorable ruling by a New York federal court in a counterfeiting action against 1,470 China-based websites offering NFL-branded jerseys, headwear and other goods. The court, referring to these as "rogue" sites, ordered they be shut down and certain payment accounts frozen.
Many of the sites used domain names that incorporated the NFL and team trademarks, such as OfficialCowboysJersey.com, OfficialRavensAuthentic.com and NFLshop365.com., and mimicked the look and feel of official league and club stores. The NFL, which has hired MarkMonitor and Kroll Associates to assist with this, has so far disabled more than 2,500 sites.
Sugden, who has litigated several copyright and trademark infringement cases as well intellectual property treatises, said a brand owner that wants to get serious needs to make it clear they're willing to expend the resources to wage war.
"Communicate to the counterfeiters that you are a brand owner that will fight back," he said.