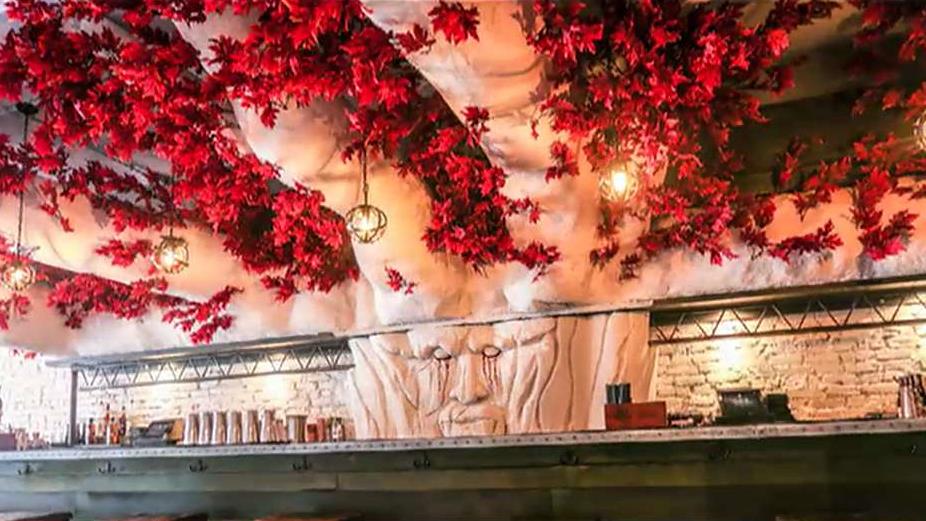 Winter has arrived in Washington D.C. with a 'Game of Thrones' themed pop-up bar opening in the nation's capital.
Fans of the hit HBO series can now wander beyond the Wall, through The Seven Kingdoms and sit on the Iron Throne while sipping cocktails with names like The Lannisters Send Their Regards, The North Remembers and Dothraquiri.
In an interview with FOX Business' Maria Bartiromo, Drink Company CEO Angie Fetherston said she wasn't at all surprised at the amount of interest and popularity the new establishment has generated since it opened June 21st.
"I am such a diehard fan of the show and everybody watches it with so much passion and fervor that it doesn't surprise me that much," she said.
The Game of Thrones Pub is the latest creation from Drink Company, which has also fashioned its trio of D.C. bars into pop-ups dedicated to DC's Cherry Blossom Festival and Christmas.
Fetherston said the idea of the pop-up bar came to her after her friend, Greg Boehm, opened a bar in New York City's East Village called Mace which was decorated as a Christmas bar because their main concept wasn't ready on their launch date.
"We always do things for pride and money," she said. "We're making sure that people are getting high quality drinks as well as a great experience."
Although the Game of Thrones Pub has been opened for a couple of days, Fetherston said patrons have already picked out their favorite drinks.
"The Dothraquiri has been pretty popular, that's the one that George R.R. Martin puts on twitter and The Shame because you get it with a good dose of bell ringing," she said.