Galaxy S 4 Could Help Samsung 'Unseat Apple as King of Innovation'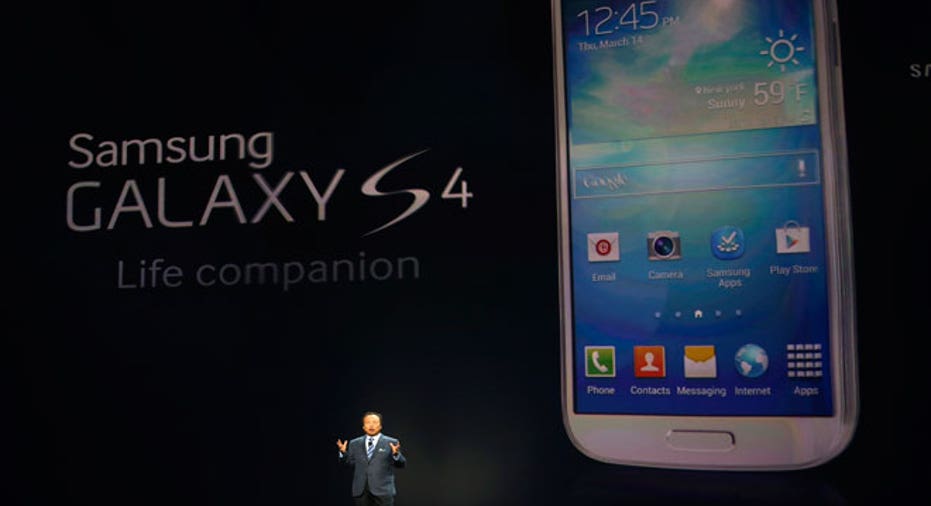 Expectations were high leading up to last week's Galaxy S 4 unveiling and while no one was blown away by the handset's design, a number of industry watchers believe Samsung delivered an impressive device that will carry the company's momentum forward thanks to intriguing new software features.
There are strong opinions on both sides of the argument regarding just how innovative Samsung's next-generation flagship phone really is, but one recent report suggests the Galaxy S 4 could be the start of shift that sees Samsung "unseat Apple (NASDAQ:AAPL) as king of innovation."
See more tech stories on the FOX Business Technology homepage.
"I think the S Band and the S health monitoring services on the S4 point the way to where smartphones have to go – true lifestyle computing. And why Samsung could unseat Apple as king of innovation," Forbes contributor Haydn Shaughnessy wrote in a recent column. "But first there are conditions Samsung will have to meet."
Shaughnessy wrote that the Galaxy S 4′s gorgeous screen and features like smart scroll and gesture controls will be topics of conversation in the near term, but in the ongoing Samsung vs. Apple rivalry, he sees an Apple weakness that Samsung might be able to capitalize on.
"On [the iPhone's] features page Apple is showcasing the retina display, size and power; on the in-built apps page, Apple is showcasing maps, camera, video, Siri, passbook, and then web functions like email," he wrote. "Now I don't want to say these are not so interesting but they are dangerously close to what the competition is now doing as well if not better. What's missing is a page called services, the things Apple and its devices will do for you, and the support it provides to your lifestyle. Top of most of our lists for lifestyle care is health."
Samsung now has a head start in the quest to modernize health tracking. Now, in order to achieve real success and steal the innovation crown from Apple, Samsung will have to "summon up the nerve to invest in services the way it invests in components," Shaughnessy noted.
This content was originally published on BGR.com
More news from BGR: