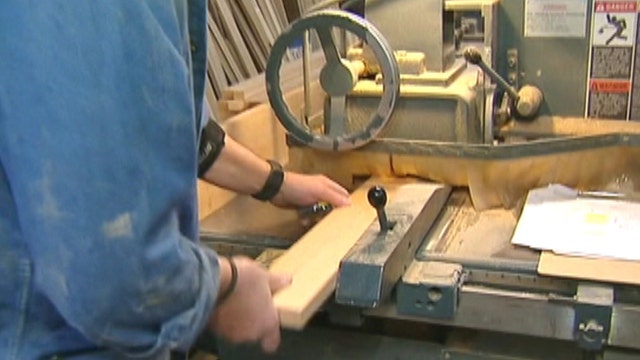 As the housing industry continues to show signs of a comeback, some U.S. furniture makers say they are rebuilding their company's fortunes.
In Wisconsin, FBN's Jeff Flock went behind the scenes and spoke to the owners at the Penny Mustard Furniture Company and one of its suppliers, the Ludwig Cabinet Shop.
While common sentiment is the economic recovery can't happen fast enough, on the other hand, Penny Mustard co-owner Arvid Huth says he is pleased with the relatively slow pace of recovery for housing, which he believes shows a solid foundation for the industry.
"It would scare me if [the recovery] were going too fast," says Huth. "I like to see it going up slow, because that means there's more meaning there."
As housing data continue to show strength, both Penny Mustard and the Ludwig Cabinet Shop are seeing a significant uptick in business.
Bill Ludwig, one of the owners of the cabinet business, says it was "very tough figuring out what we were going to do" during the recession.
And Tom Ludwig, who has been in the business since 1977, has seen his fair share of ups and downs when it comes to the housing market.
"We made it through OK … When people don't have the money to buy stuff, that shows in our pocket," says Ludwig.
Huth says his company's sales fuel has a wide reach when it comes to economic growth.
"If you look at Penny Mustard, we've got about 15 or 20 different shops like this that we work with, all employing 10 to 20 different people at each shop.  So in addition to 50 or 60 that we employ directly, we're probably responsible for another 100+ in the Midwest making furniture,"Huth says.