Funding Roundup: Credit Karma, Eventbrite Announce New Rounds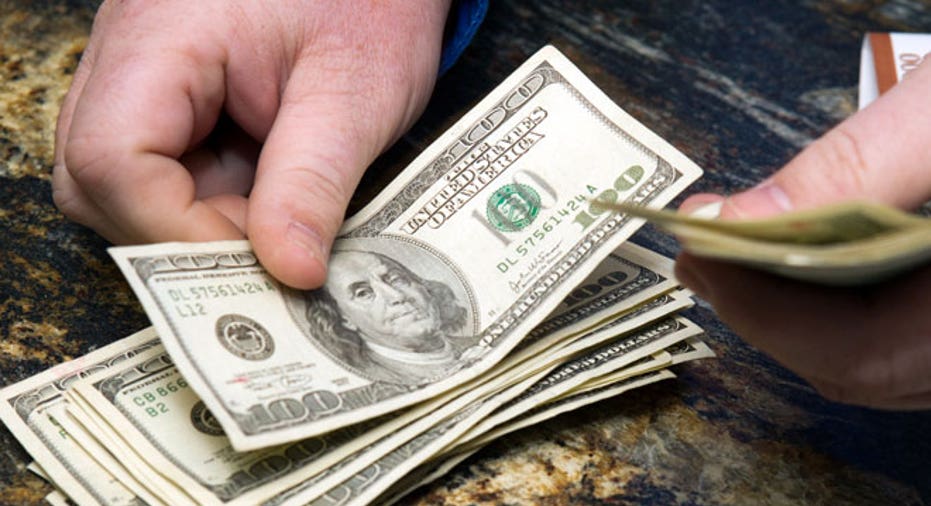 Here's a look at some of the startups that raised new rounds of funding this week:
Credit Karma
Personal finance startup Credit Karma raised $85 million led by Google Capital. Credit Karma's total funding stands at $118.5 million.
Since launching in 2008, the company says it has provided free credit scores to over 20 million customers. The San Francisco-based startup makes money by matching users with appropriate credit cards.
CEO and co-founder Ken Lin says the latest round of funding will help Credit Karma scale its architecture, as it saw triple-digit percentage growth last year in site membership and is now attracting 1 million unique visitors a day.
Though Lin says he believes Credit Karma has the right components to go public, he says it's not a short-term goal.
"We want to focus on the product. When you go public, you're more subject to the whims of the market and quarterly earnings," says Lin. He says Credit Karma currently has 120 employees, and will likely double by the end of the year.
MuleSoft
Software integration startup MuleSoft announced a new $50 million round, bringing total funding to $131 million. The round was co-led by Meritech Capital Partners, NEA and Lightspeed Venture Partners.
CEO Greg Schott says MuleSoft makes it easy for enterprise organizations to implement new applications.
"For every dollar spent on software, companies spend $5 to $7 making it work," says Schott. "It's an age-old problem of how to get this stuff to talk to each other, and it's a problem that is getting worse and more difficult with the movement to the cloud."
Since the beginning of the year, Schott says MuleSoft has grown its team from 250 employees to 300. The San Francisco-based company has offices in Europe, South America and Asia.
"We'll finish 2014 with about 500 employees," says Schott, but says scaling and hiring poses challenges.
"When you're trying to double your size, it takes a tremendous amount of effort … We have very sophisticated technology that requires really smart people. It's a high bar, and we refuse to drop the bar. But keep the culture intact as you grow is very challenging," says Schott.
Rover
Online dog-sitting community Rover raised a $12 million Series C round led by Menlo Ventures, with participation from Madrona Venture Group, Foundry Group and Petco. Rover's total funding comes to $25 million.
Rover enables dog owners to book pet-sitting services online. The site also allows dog lovers to create profiles and become sitters. CEO Aaron Easterly says Rover currently has more than 25,000 sitters on the platform. The site takes a cut of each sitting fee, and while Easterly declined to share exact figures, he says revenue is in the seven figures.
Easterly says the Seattle-based startup intends to use the funding to accelerate customer acquisition and growth and expand service offerings to include doggie daycare, dog-walking and sitting for pets besides dogs. Rover will also be concentrating on building out its mobile capabilities. Easterly says the 41-person company will likely double in size over the next 12 months.
"Only 10% of dog owners use a commercial solution [for dog-sitting]," says Easterly. "So the market isn't going to grow 6% a year -- it's going to grow 30% a year or 40% a year. There's so much opportunity to grow the overall size."
Eventbrite
Event management startup Eventbrite raised about $60 million in new funding from investors Tiger Global and T. Rowe Price, bringing total funding to $200 million.
The San Francisco-based startup declined to speak at length about the latest round of funding, but the company released a short statement:
"Eventbrite is a fast-growing company focused on building the largest marketplace for events in the world.  We are fortunate to have such supportive and engaged investors, and after working together for nearly a year, Tiger Global and T. Rowe Price proactively approached us about increasing their investment.  As a responsible, global startup in hypergrowth, we recognize the importance of having an appropriate level of invested capital to execute our growth strategy and control our destiny.  For these reasons, we chose to accept the funding."
Tipbit
Email and productivity app-maker Tipbit announced a $4 million Series A led by Ignition Partners. Tipbit features enable users to quickly move through applications on smartphones to schedule meetings, research projects and more.
CEO and founder Gordon Mangione says the funding will be used to bulk up the engineering team and better meet customer demands.
"We're not looking at revenue goals right now. We want to make happy customers," says Mangione.