FTC Warns App Makers to Protect Kids' Privacy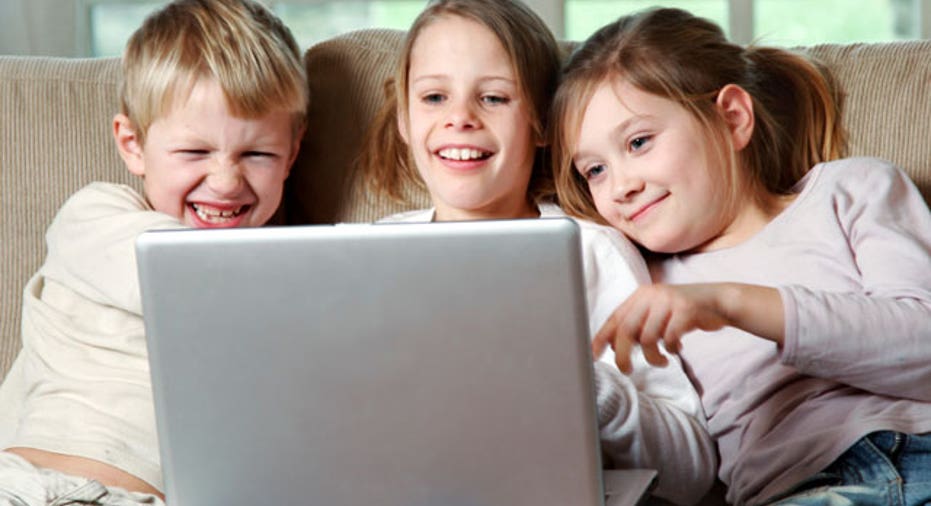 Apple Inc, Google Inc and their vendors must do more to protect children using iPhones and other mobile devices to read or play games, U.S. trade regulators said, and warned they may punish software makers that secretly collect data on kids.
With the "explosive growth" in mobile applications in the past few years, "many consumer protections, including piracy and privacy disclosures, have not kept pace" and need to be monitored, the Federal Trade Commission said in a report released on Thursday.
Young mobile app users may unknowingly share their phone number, location and other private details with software developers and advertisers, the report warned, and parents lack the information to protect their children properly.
"Right now, it is almost impossible to figure out which apps collect data and what they do with it," FTC Chairman Jon Leibowitz said.
With more than 500,000 apps in Apple Inc's App Store and 380,000 in Google Inc's Android Market, consumers have topped 28 billion app downloads since the market launched in 2008 with only about 600 apps, the report said.
About 70 percent of children in households with tablet computers used these devices, according to fourth-quarter results from research firm Nielsen.
A survey of apps offered for children from those two largest mobile storefronts found little information on whether the apps collect data or not, according to the FTC report, titled "Mobile Apps for Kids: Current Privacy Disclosures are Disappointing."
The FTC urged app stores, developers and third parties to beef up their privacy policies and recommended that app developers provide simple disclosures to parents explaining what data is collected and how it is used and shared.
The agency recommended that app stores insist on data collection and sharing information in the same manner they collect pricing and category data from developers.
Google could not immediately be reached for comment. Apple had no comment on the report.
The Association for Competitive Technology, which represents smaller app developers and tech firms, noted that parents, rather than companies, develop most 99 cent apps for kids to help them learn, and that many are unaware of existing privacy regulations.
In a statement, the group said it would work with the FTC to educate and inform well-intentioned app makers.
MOBILE APP BUSINESS MODEL
Jeff Chester, a privacy advocate, said there was no doubt that data was being collected because it is intrinsic to business models in the mobile market.
"The same business practices that we have that threaten privacy online have been migrated over to mobile," said Chester, who spearheaded the 1998 passage of the Children's Online Privacy Protection Act by the U.S. Congress.
The act requires websites and online service operators to obtain verifiable consent from parents before collecting, using or disclosing personal information of children.
The FTC said it would continue to review mobile apps directed at children over the next six months to check for violations of the law. The agency warned of possible enforcement actions in the future, including civil penalties of $11,000 per violation.
Chester said it was time for Congress to step in and tame "these wild west mobile data collection practices."
Data collection on the Internet allows advertisers to target users in a demographic or who are more likely to buy their product. These ads often subsidize Web content, but U.S. regulators have accused Internet companies of compromising user privacy to attract advertisers and increase revenue.
The FTC in September proposed updating its Children's Online Privacy Protection Rule that gives parents a say over what information websites and other online providers can collect about children under the age of 13.
The proposed changes would make clear that such protections extend to mobile devices.
The report can be found at http://ftc.gov/os/2012/02/120216mobile_apps_kids.pdf
(Editing by Richard Chang)