FOX Front to Black: Tristan Walker, CEO of Walker & Co. Brands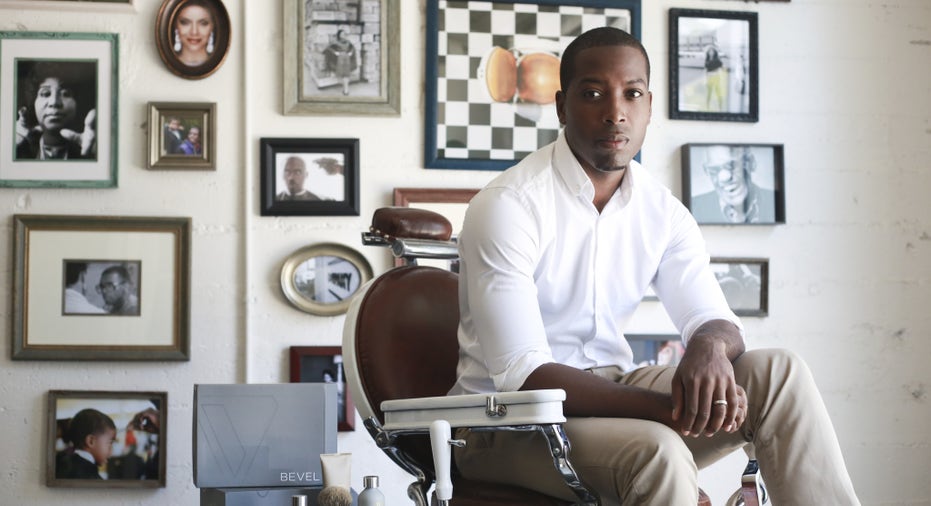 "I have every conviction in my being to have the company be around 150 years from now."  Tristan Walker – CEO, Walker & Company Brands
If you want a perfect shave, the wise advice is to go with the grain. It turns out, however, that - going against the grain has been the key to Tristan Walker's success.
Nestled in the midst of the tech giants in Silicon Valley is a company you might not expect to see. Since 2013, Walker & Company Brands has been making health and beauty products for people of color.  At the helm is Walker - the company's founder.
The company's flagship Bevel brand is a shaving system designed to reduce and prevent razor bumps and irritation in men with coarse and curly hair. Walker says Bevel was an opportunity to help solve a health and beauty problem experienced by 80% of people of color – including him. Not everyone was convinced about the need for the product.
"We were pitching to folks on the other side of the table who either don't understand the problem or don't think that there really is a problem," says Walker.  "I think we got turned down by some 98%, 99% of the people that we pitched. It turned out that the 1% to 2% were very thoughtful around the mission and vision of the company and fortunately they did invest."
Walker is used to defying convention.  He went from a poor, single-parent household - to Stanford Business School – to roles at FourSquare and Twitter (NYSE:TWTR) – to eventually starting Walker & Company Brands at the age of 30.
Last year, the company received $24 million in funding led by Institutional Venture Partners and individual investors including businessman and retired NBA player Earvin "Magic" Johnson and singer John Legend.
Walker sees more growth ahead.
Walker & Company's Bevel brand will be available in select Target (NYSE:TGT) stores in the United States and on Target.com in early 2016. The company also recently launched its newest product: the Bevel Trimmer.
"If we execute over the next year or so in the way that we hope to, we will launch north of ten new products across multiple brands," says Walker.
In addition to growing the company, Walker is focused on increasing diversity in Silicon Valley.  He is also the Founder and Chairman of Code 2040. The non-profit program matches high-performing Black and Latino coders and software engineering students with Silicon Valley startups for summer internships.
Walker practices what he preaches at his own company. He says the team at Walker & Company is made up of a majority of minorities and women and will likely continue that way for the foreseeable future.
"My biggest frustration is that people say it's not possible," says Walker. "It is possible. We're doing it and other companies should follow suit. As long as folks continue to talk about this thing like charity instead of good business, they are doomed."
Walker says he will have done a good job as a businessman and a father, if he is able to teach his young son two important lessons.
"The first is his true belief as he gets older that he can produce at a level commensurate with changing the world.  The second thing is - I really want him to grow up in a world where he fundamentally feels he isn't treated like a second class consumer.
This isn't about Black, this isn't about White.  It's not about Latino or Asian. It's about respecting everyone's unique difference. If he can believe those two things, I feel like I will have done something pretty special."