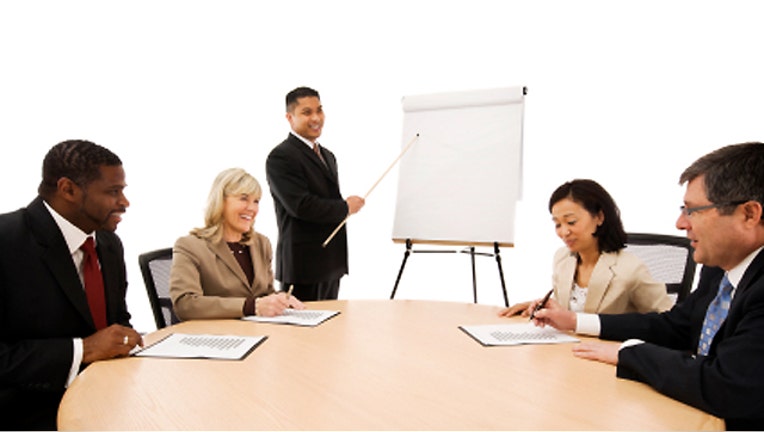 In order to attract top talent, companies need to … retain the best employees. It's that simple.
It's not about flashy offices, or over the top relocation packages (although those things help), but instead it's about the people inside those four walls. Think about it: hardworking, intelligent people tend to surround themselves with like-minded individuals. Therefore, good employees tend to be around other potential good employees. They refer their friends and family to the company. They speak positively about the company inside and out of the office, and they help create a positive buzz around the organization.
Take advantage of these top performing advocates and include them in the internal interview process. It's more effective to have the candidate hear from employees themselves how they've progressed within the company and why they enjoy working there, than from a C-level executive who can sometimes be unrelatable. Speaking with top performers allows the candidate to see and feel their enthusiasm, and helps them better understand the unique culture of the organization.
Top performers can more effectively and genuinely sell the company to the candidate. You want them to be excited about your company before you try to determine whether they're the right fit.
So once you've attracted top talent, how do you retain them? There are a few ways to accomplish this.
No. 1: Always have empathy. Once you begin to ask yourself, "If I were the employee," you begin to understand the real needs of your staff. Empathy creates understanding, and the result is a valuable relationship.
No. 2: Think: What keeps them happy? Everyone wants recognition for a job well done, but the medium of recognition is different for every employee. Set aside time regularly to meet with individual staff in order to discuss what motivates them. For some it's face time, for others it's outward recognition. In order to best retain employees, it's essential to know what keeps them happy and motivated.
No. 3: Get employees involved. Employees want to know that they are more than just a number and that their thoughts and opinions matter. Involving staff in important decisions demonstrates that you value their opinion. This can be done in a variety of ways; implement a staff council, meet one-on-one with team members or bring lower level employees into management meetings.
No. 4: Invest in them. Most employees want to continue to develop their skills while learning new ones. Offering training sessions and having employees attend webinars and conferences will feed their desire to learn while augmenting their skill sets. At the same time, push employees to achieve their potential. Trusting them with new and challenging tasks demonstrates confidence in their abilities and the new skills they have acquired.
Tom Gimbel is the Founder and CEO of LaSalle Network, a $35+ million staffing and recruiting firm based in Chicago. Founded in 1998, LaSalle has served thousands of clients and candidates, placing job seekers in temporary, temporary-to-permanent and permanent positions.