Forget robots, Ford looks to create 'bionic' auto workers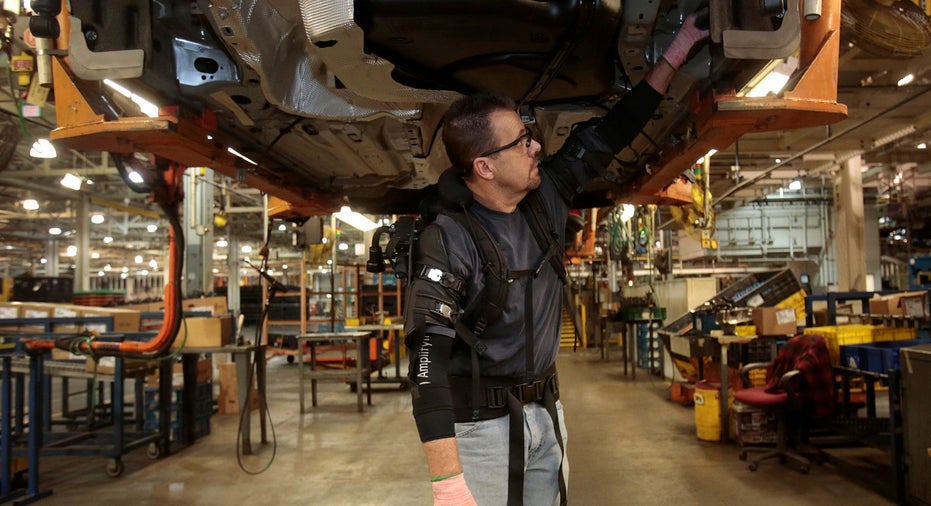 While many companies are replacing manufacturing workers with robots to limit costs and injuries, Ford (NYSE:F) is testing a new solution that could give the automaker the best of both worlds.
The company announced this week that some of its workers are currently testing out a new wearable technology called EksoVest, that essentially allows factory workers to function like bionic people.
The vest, which was designed by California-based Ekso Bionics (NASDAQ:EKSO), acts as an upper-body support system to help workers increase productivity and reduce fatigue when completing overhead tasks on the job.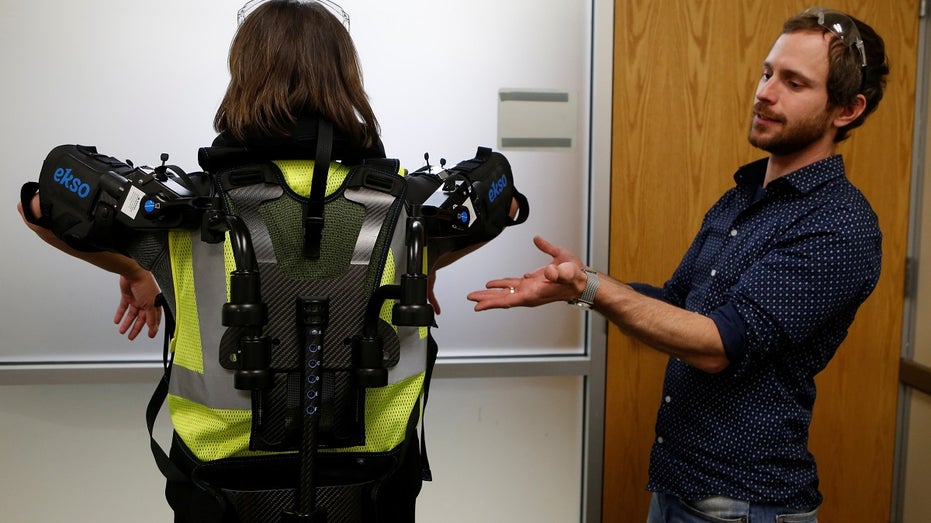 According to Ford, an average assembly line worker lifts their arms around a million times a year, leaving many of their employees at risk for injury.
"My job entails working over my head, so when I get home my back, neck and shoulders usually hurt," Paul Collins, an assembly line worker at Ford's Michigan Assembly Plant, said in the company's statement. "Since I started using the vest, I'm not as sore, and I have more energy to play with my grandsons when I get home."
EksoVest works by providing employees additional adjustable lift assistance of five to 15 pounds per arm.
Russ Angold, co-founder and chief technology officer of Ekso Bionics, said the new collaboration allowed them to refine their earlier prototypes based on insights directly from Ford employees.
"The end result is a wearable tool that reduces the strain on a worker's body, reducing the likelihood of injury, and helping them feel better at the end of the day – increasing both productivity and morale," Angold said.
Ford said that the new vest is only the latest example of advanced technology that it has been using to reduce "the physical toll on employees during the vehicle assembly process." Between 2005 and 2016, the company said it used various ergonomic tools that drove an 83% decrease in the number of work-related incidents that resulted in days away, work restrictions or job transfers to an all-time low of 1.55 incidents per 100 full-time employees.
Ford's rival, General Motors (NYSE:GM), is taking a similar approach. GM partnered with NASA to develop a bionic glove for use on the International Space Station. The company said last year it would begin testing the glove in its factories.