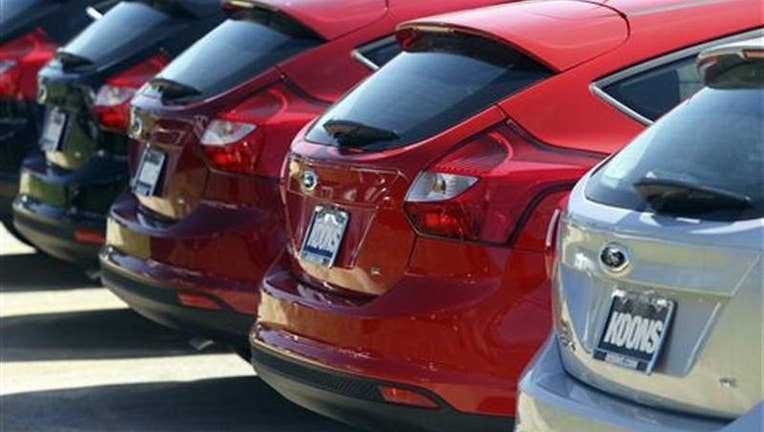 Ford Motor's (NYSE:F) Focus Electric compact car will cost about 10% less when 2014 models hit showrooms in the next few weeks, a move that comes amid a string of price cuts for battery-powered cars.
The 2014 Focus Electric's sticker price will start at $35,200, down $4,000 compared to the base price of the 2013 model. The base price including shipping will be $35,995.
Ford spokeswoman Amanda Zusman said the price change will keep the company "competitive in the marketplace and is an important part of our commitment to provide customers with a range of electrified vehicles to choose from."
Some buyers also qualify for a $7,500 credit on federal income taxes, while certain states like California have separate incentives for purchasing electric vehicles.
Other car makers have dropped electric vehicle prices as well, looking to jump-start demand. Nissan recently lowered the base price for its Leaf electric vehicle by $6,400 to bring the starting price to $29,650 including shipping.
General Motors' (NYSE:GM) Chevrolet Volt plug-in hybrid got a price reduction of $1,000 in 2011, before Chevrolet began offering incentives of as much as $5,000 last month. The Volt starts at nearly $40,000 before tax credits.
The Department of Energy said last month that according to its estimates, the gas-equivalent cost of an electric car is about $1.14 a gallon. Gasoline prices on Thursday averaged about $3.51 a gallon nationwide, according to AAA.
But more gas efficient vehicles have narrowed the cost-of-ownership gap between traditional vehicles and electric ones, and electric vehicles remain a fraction of the total market.
In its annual 5-Year Cost to Own ranking, Kelley Blue Book named the Volt as the most cost-efficient electric vehicle with an estimated five-year cost of $37,153. Several gas-powered vehicles, including the 2013 Jeep Patriot and Honda Insight, were estimated to cost less.