Ford to turn abandoned Detroit train station into technology hub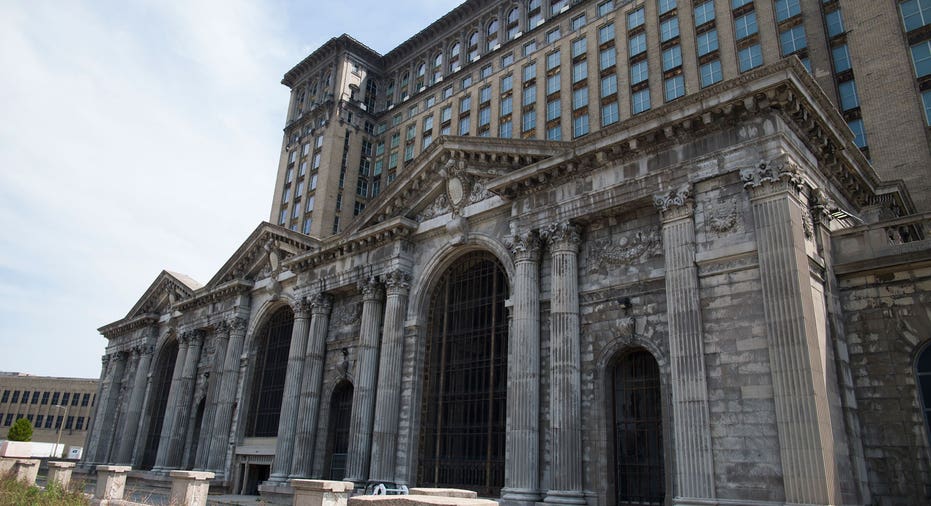 Ford announced on Tuesday that it will renovate the abandoned Detroit train station it recently acquired and turn the property into an 'innovation hub' where the automaker will work on autonomous and electric vehicles.
The automaker said Michigan Central Station, which closed 30 years ago, will be home to a new corporate campus in Detroit's Corktown neighborhood after renovations are completed in four years. Ford envisions the location becoming a magnet for high-tech talent, as it races against rival car companies and Silicon Valley to build advanced technologies.
"We're making a big bet on our future," Ford Executive Chairman Bill Ford Jr. said, according to Crain's Detroit Business.
Ford Jr. also said he hopes Michigan Central Station will be instrumental to Ford and the American economy in the same way that other Ford complexes, such as the Rouge, contributed to U.S. industrial might in the 20th century.
The Corktown location will be central to Ford's vision for the "future of transportation." Employees and suppliers will work together in the facility to develop and test self-driving vehicles and other technology that can alleviate traffic. Ford, whose headquarters are located in Dearborn, Michigan, plans to eventually house all of its mobility teams in Corktown.
The massive 500,000-square-foot train station is 13 stories tall. Ford will seek input on how to best redevelop the property and the surrounding area. Early renderings include plans for a market inside the building.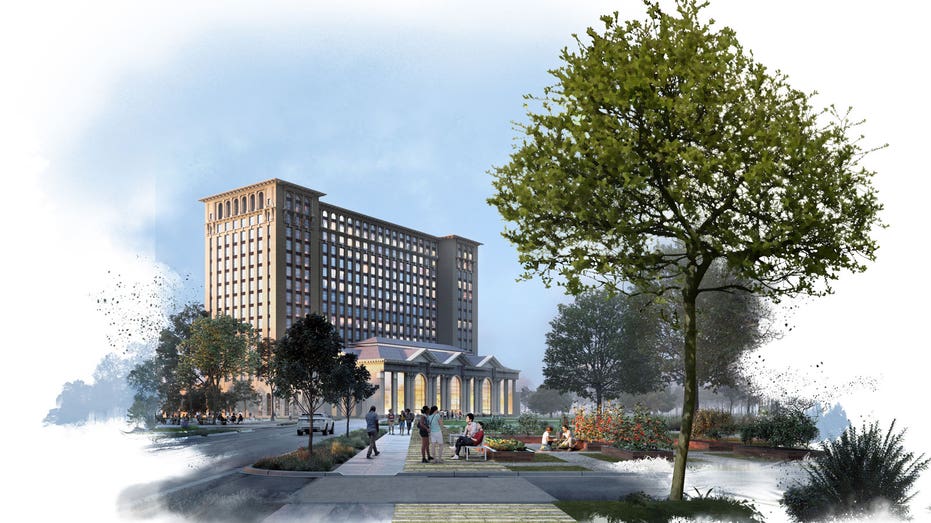 "What the Rouge was in the Industrial Age, Corktown will be for Ford in the Information Age," Ford CEO Jim Hackett said. "Think of this as a new kind of [Rouge River complex] — a parallel pathway to build out our business alongside the future of Dearborn."
Also on Tuesday, Ford and Volkswagen said they are in talks to create a partnership that could include the joint development of products such as commercial vans. The automakers said any potential deal won't include the transfer of ownership stakes.