Ford Says Focus Outsells Toyota Corolla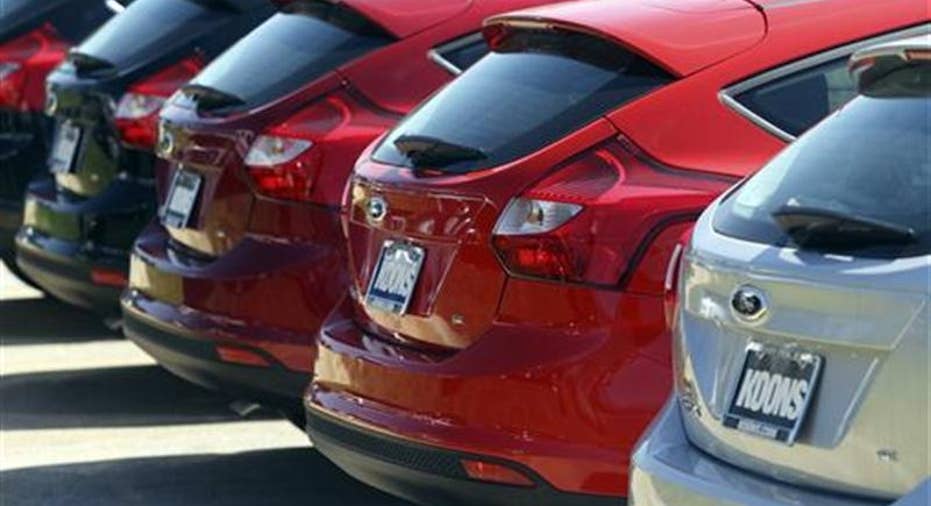 After boosting production in some of the world's biggest consumer auto markets, Ford (NYSE:F) said on Friday that its Focus outsold Toyota's (NYSE:TM) Corolla in the first half of this year, putting it on track to outpace its competitor in 2012.
In the first six months of this year, Ford sold 489,616 Focus sedans and hatchbacks compared with nearest competitor the Toyota Corolla, which sold 462,187, according to global numbers from independent third-party researcher IHS Automotive.
That puts the Focus on track to become the world's best-selling compact car this year, if it can hold up the lead.
The announcement was made on Friday at Ford's assembly plant in Rayong, Thailand, which is located about 120 miles southeast of Bangkok and is the site of a facility Ford opened in May that specializes in building Focus cars.
With capacity to produce 150,000 cars a year for the sale in Thailand, Vietnam and Australia, among other countries in the Asian/Pacific region, Ford has been building its presence in the fast-growing Asian car market.
"Embracing its performance, value, versatility and fuel economy, the Focus is attracting many new customers to the Ford brand for the very first time, particularly in Asia where we are growing every day," Ford's vice president of global marketing, sales and service, Jim Farley, said in a statement.
In addition to Ford's Thailand business, the company announced earlier this week plans to significantly expand in China, including investing $600 million to build its third assembly plant in China's Chongqing region.
And it's not just Ford. General Motors (NYSE:GM) reiterated plans this week to invest $1 billion in Russia through a series of expansions that will more than double its capacity there. GM has also vowed to greatly boost investments in China's car market.
While Ford's lead against Toyota in the first half of the year offers a promising step for the Detroit retailer, it in no way ensures that the auto maker will close the year ahead of its Japanese competitor. After all, the Focus had been ahead of Corolla at this time last year, but ended up trailing Corolla by as many as 100,000 units by the year's end.
Also, while Ford has been attracting new customers in Asia and reported a 31% increase in U.S. sales in the first half of this year compared with the same period in 2011, the Corolla still outsold the Focus in America.
Toyota did not immediately respond to FOXBusiness.com for a comment on this story.
Ford executives were also celebrating on Friday the manufacturing of the 350 millionth vehicle made by Ford since its founding 109 years ago.