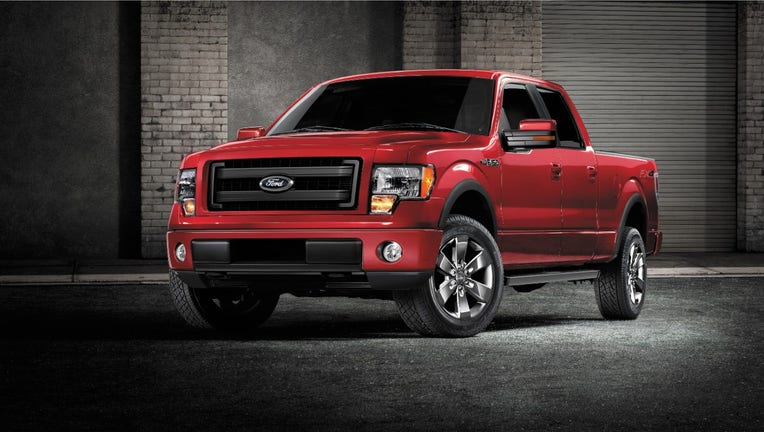 What's more all-American than a Ford (NYSE:F) pickup truck? Not much, according to a new index by Cars.com.
The 2014 Cars.com American-Made Index ranked the truck, which is assembled in Michigan and Missouri, at the top of its list for the second year in a row. The Toyota (NYSE:TM) Camry occupied the second spot for two years running as well.
The index looks at vehicles built and bought in the U.S., made with more than 75% American parts.  The F-150 was the only Ford vehicle on the list; Japan's Toyota had the most vehicles make the cut, with the Sienna, Tundra and Avalon making an appearance in addition to the Camry.
Fans of made-in-America cars may be disappointed to learn there weren't that many vehicles this year under consideration. In fact, only ten vehicles qualified ... for the top-ten list.
While Cars.com notes that domestic car production grew by 7% in 2013, the percentage of American-made parts in cars assembled in the U.S. is dropping steadily, as vehicle parts become more high-tech. Cars.com found that in 2012, 60.5% of the parts in U.S.-made cars were produced domestically; by 2013, it had dropped to 57.7%.
"Even for vehicles whose final assembly is here, the components increasingly are coming from all over the place, and that's especially true for anything electronic," said Ed Kim, vice president of industry analysis at AutoPacific, in a Cars.com blog post. "Modern vehicles are so electronic nowadays. There are computers and electronic components that control every aspect of the vehicle. North America is not where that stuff is built."
Ford spokesman Daniel Barbossa told FOXBusiness.com the company is proud of the F-150's top spot on the Cars.com index. Despite the trend pointed out by Cars.com, Barbossa said that Ford spends nearly $40 billion in purchases from domestic suppliers.
"We plan to add more than 5,000 new U.S. jobs – including 3,300 salaried positions – in 2014. More than 80% of the new salaried jobs will be technical professionals who work in product development, manufacturing, quality and IT. We think these contributions are all valuable metrics in determining our business' impact on the American economy," wrote Barbossa in an e-mail.
Here is the full Cars.com American-Made Index:
1. Ford F-150 2. Toyota Camry 3. Honda Odyssey 4. Toyota Sienna 5. Toyota Tundra 6. Toyota Avalon 7. Chevrolet Corvette Stingray 8. Honda Ridgeline 9. Honda Crosstour 10. Dodge SRT Viper