Five Ways to Find Cash for Caregivers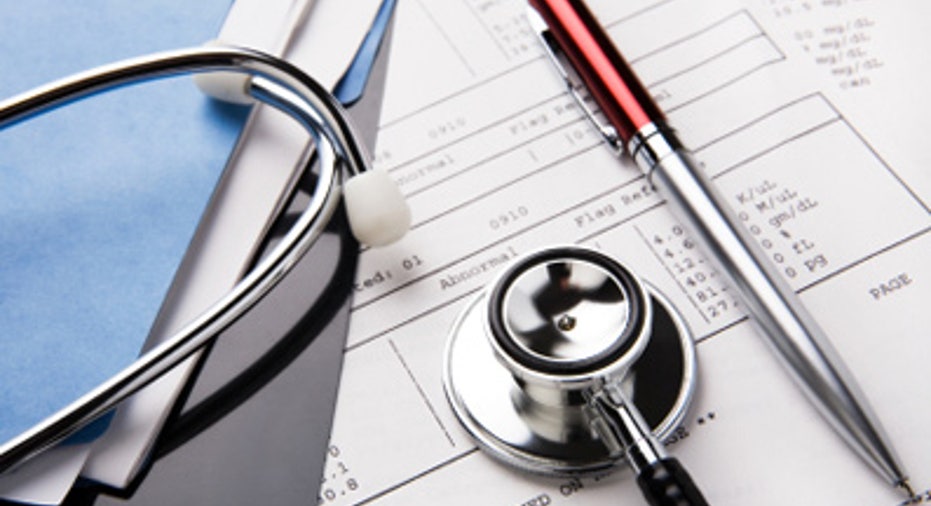 The recession wiped out plenty of well-paying jobs, and it's created lots of backbreaking unpaid ones.
More than 20 million Americans provide care to a parent who needs help but is not in a nursing home, according to a 2009 report by the National Alliance for Caregiving and AARP.
Not only are there burgeoning numbers of people donating time to care, but fewer families are also paying for outside aid, with 35% paying for outside help in 2009 compared to 41% in 2004. The report says that the tightened family purse strings after the economic crisis account for more reliance on unpaid help.
Indeed, many people don't believe services rendered to family members by relatives should be paid, says Chris Cooper, a financial planner and blogger on eCareDiary.com, a website that offers advice to caregivers. Unless there's been a family business, compensation isn't a commonplace conversation among family members, he says.
But cash may be available to caregivers in these situations:
--When the person requiring care is poor, government assistance may be available to pay a family or nonfamily caregiver.
--When a parent has resources, families must examine whether and how to pay a family member for caregiver services.
These questions should help to find out how and where to look for caregiver compensation.
Where Should You Start?
Consider this typical situation: An adult daughter attends to her mother about three hours per day, helping her dress, cook and eat, while monitoring her medications. "Other siblings may not live nearby and they may think they are helping by just calling their mom, without any real idea of what their sister is doing," says Richard Kaplan, a University of Illinois law professor who specializes in elder issues.
If donating her time is a hardship -- perhaps because she's cut back on her salaried job -- the first step toward getting compensated is to let other family members know exactly what services are being performed, Kaplan says. A parent may qualify for government assistance to pay for care. To be sure, the caregiver must outline what services are rendered to prove the assistance qualifies for payment.
If a parent qualifies for Medicaid, he or she may be able to qualify for a growing number of programs, says Kevin Mahoney, director of the Center for the Study of Home and Community Life at Boston College. State rules differ, but you must be low-income and have assets outside of a home worth only about $2,000.
Also, veterans or their surviving spouses may qualify for similar assistance through the Department of Veterans Affairs.
Can State Aid be Found?
The Cash & Counseling program -- a private-public partnership -- has been spreading, as 15 states have joined. The program provides Medicaid-eligible elderly with an allowance that can be used for various services, including paying family members for care, Mahoney says.
The person receiving care plans a budget for the allowance, and the program oversees the care and pays the caregiver, Mahoney says.
Some states offer the service only in certain areas. Check the map at cashandcounseling.org (the site is moving to ParticipantDirection.org). Since many of the states that recently have started a program are not yet listed on the Web, Mahoney suggests calling a local Area Agency on Aging office and ask what consumer-directed home and community-based services are available, particularly programs that allow for the hiring of family caregivers.
What Financial Help Can a Veteran Find?
Homebound veterans who served at least one day during a wartime period and are low-income (household income under $19,736 for a single veteran) might qualify for an Aid and Attendance Allowance, whereby monetary aid can be used to pay a caregiver who is a family member.
Veterans and surviving spouses of veterans can apply for the program. And veterans or surviving spouses with higher incomes but with significant medical expenses not covered by Medicare or private insurance also may be eligible.
One of the best ways for veterans and their families to find out more is to visit their county courthouse, says Tom Pamperin, deputy under secretary for disability assistance at the Veterans Benefits Administration.
Should a Parent Pay?
A parent may not meet the requirements to qualify for government aid but doesn't want to deplete his or her resources paying a caregiver. Kaplan says the cost could amount to $20 per hour nationally.
Instead, some families draft caregiver agreements, whereby a family member who needs compensation is paid under a formal arrangement. "Sometimes a family member won't charge a market rate," says Kaplan.
A contract spelling out payments avoids potential problems should the parent ever need to apply for Medicaid, Kaplan says. Medicaid accepts elderly people for nursing care after they have run through their assets -- usually excluding their home. But before an applicant is approved, the program reviews his or her finances.
If checks are written to a family member without an agreement spelling out that the money is a payment for services, Medicaid will presume those transfers of money were gifts and will consider the applicant ineligible for a period of time, Kaplan says.
Hire an attorney to draw up a caregiver contract, says Michael Amoruso, a member of the National Academy of Elder Law Attorneys. An elder attorney should know state Medicaid rules, and can help establish payments with a payroll service that will withhold taxes. An attorney's fee likely will range from $3,500 to $7,500.
Is a Will the Way?
When a parent wants to provide a paycheck out of his or her current funds, it may seem like a good idea to adjust his or her will so that a child who provided care receives a larger portion of the estate.
But Kaplan says problems loom with this approach. Siblings who were unaware of the arrangement may challenge the will in court. And, with a legal challenge to the will, the Internal Revenue Service may be alerted that a portion of the estate is compensation for services and come looking for the tax due, he says.
So that other siblings don't have a nasty surprise, they should be alerted to the will's provisions, Kaplan says.