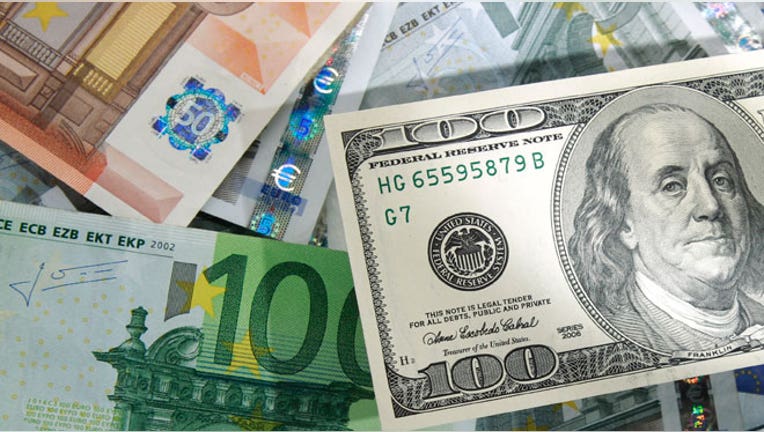 Getting through a particularly difficult time tends to make us think opportunistically. That may be the case today for U.S. middle market firms that persevered during one of the most trying economic episodes in recent history. With business conditions now seemingly through the worst of it and companies' cash balances at healthy levels, many mid-market executives are asking the question, "What's next?"
The answer to that question is increasingly drawing their gaze abroad. Who can blame them? With 95% of the world's consumers residing outside the U.S., going global can be a pretty attractive option for many mid-sized companies. In fact, a recent Deloitte survey found that almost three-quarters of mid-market executives say global expansion is important to their business.
Even so, you can't just wake up one day and conclude, "We need to be in China." Businesses have to be methodical about assessing an opportunity in any given market, and that need is much greater when the new market is an ocean away.
That said, we believe there are five questions any mid-market leader should be able to answer before taking their business abroad:
No. 1: Have we quantified the opportunity?
Historically, many companies have looked to shift production or certain back office operations to lower-cost countries to help counter stiff competition and keep margins from compressing. In recent years, though, some of the focus for mid-market companies has shifted from cutting costs to boosting sales in emerging markets. Whether a company is looking to reduce its costs or build a bigger market, it needs to undergo careful planning in understanding the capabilities of local resources or the addressable market share opportunity.
No. 2: Are the risks worth the potential reward?
When a company establishes operations in a different state, it introduces a new level of complexity in the form of different tax regimes, laws and other considerations. Crossing a national border introduces complexity of a much higher order. Not only must you deal with these repercussions on a global scale, you also have to consider possible currency impacts, the potential for political instability and supplier quality issues. Whether these risks are worth taking depends on your answer to question No. 1. This kind of risk-reward benefit analysis is critical before committing any significant amount of time, money and resources.
No. 3: Should we build or should we team?
Once you choose to enter a new market, a critical next step is to decide whether to start from scratch, or find a partner with experience in that market.  Building your own capability means greater control, but also involves a far steeper learning curve, not to mention the likelihood of greater upfront costs. Teaming can allow for faster entry into the market and greater understanding of local business practices and regulatory issues, but it also means adjusting to another company's culture, quality standards and performance metrics. This choice is rarely an easy one, and requires careful study.
No. 4: Will we need to recruit new talent?
Whether you run a manufacturing company or a service provider, you rely on people with a wide range of skills. Those skills may or may not be readily available in a given local market. Does it make more sense to import those skills from elsewhere, commit to adding such skills through training, or partnering with or acquiring a local provider to give you access to people with the skills your business requires?
No. 5: Did you check the news?
The decision to enter a market is tricky enough; but with some of the world's most attractive markets in a constant state of economic, political and cultural flux, careful business owners make sure they enter new markets when the timing is right. While timing things perfectly may not be possible, business owners can reduce the risk by continually evaluating business and market conditions and developing a plan to move quickly when conditions warrant it.
The best way to answer some of these questions, of course, is to pack your bags and see a market up-close. When you or your senior leaders go to a new market to meet with government officials or potential partners or customers, it sends a strong message: You will be seen as someone eager to understand their needs and culture. That, in turn, will help you address the complexities and risks associated with setting up shop in the local market.
The better prepared you are for a global expansion the more likely your company will be in a position to achieve its own definition of success.
Tom McGee is deputy chief executive officer at Deloitte LLP.